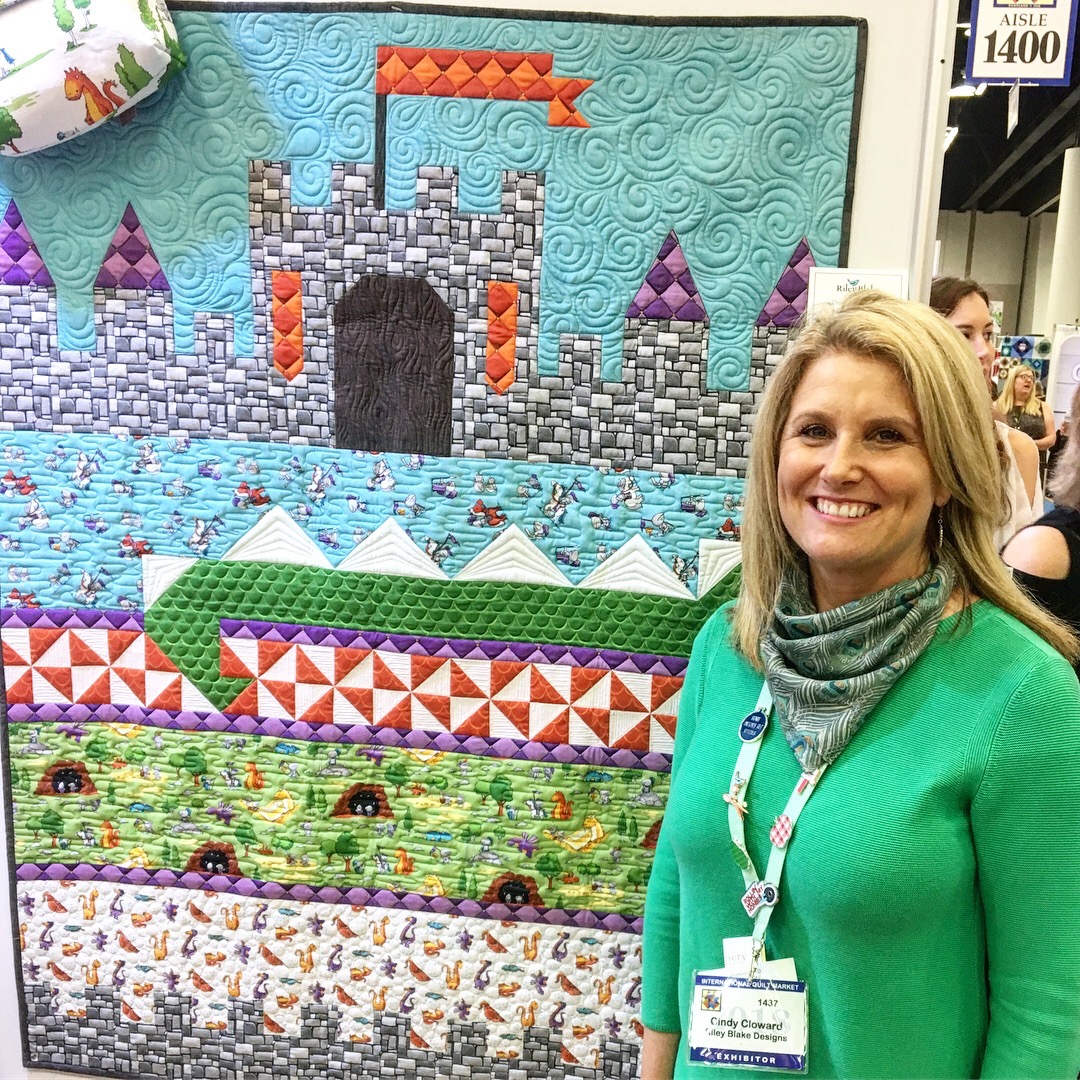 This is Dragon Dreams by Sandra Workman, I was able to quilt this sample up. Cindy Cloward is in the pic. She and her husband own Riley Blake. Really kind and wonderful lady.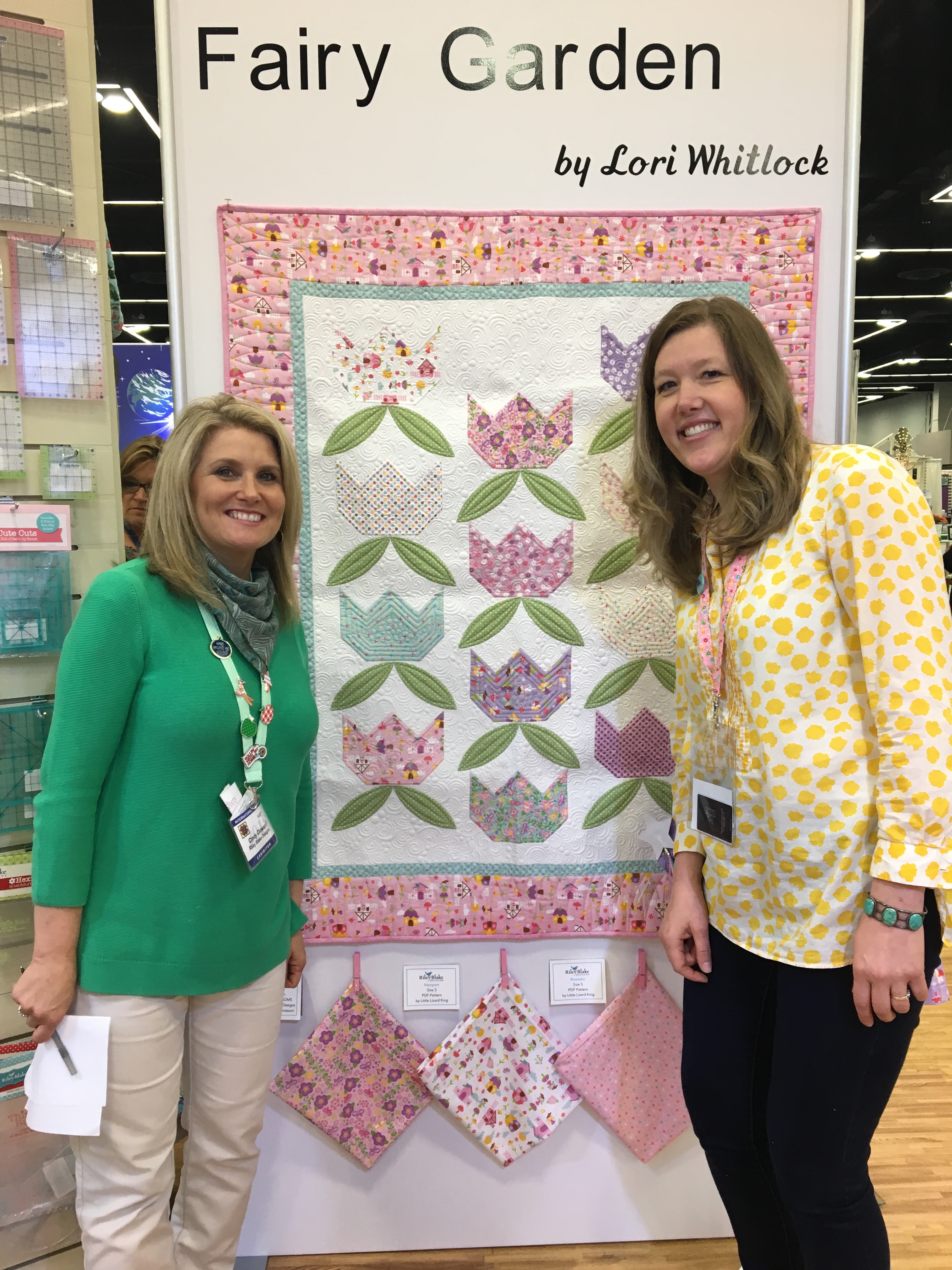 Here is another quilt I had the pleasure to quilt by Lori Whitlock. These prints are so sweet.
It was such a treat to travel down to Portland for Quilt Market. What an industry. There are so many talented people out there to meet and learn from. I drove down with Stacey Wilson the owner and operator of Troll Brother Mama, an on-line quilt shop here on the island. We toke the ferry from Victoria, BC to Washington State and drove the rest of the way. We had to hit important stops like Trader Jo's and Nordstrom Rack.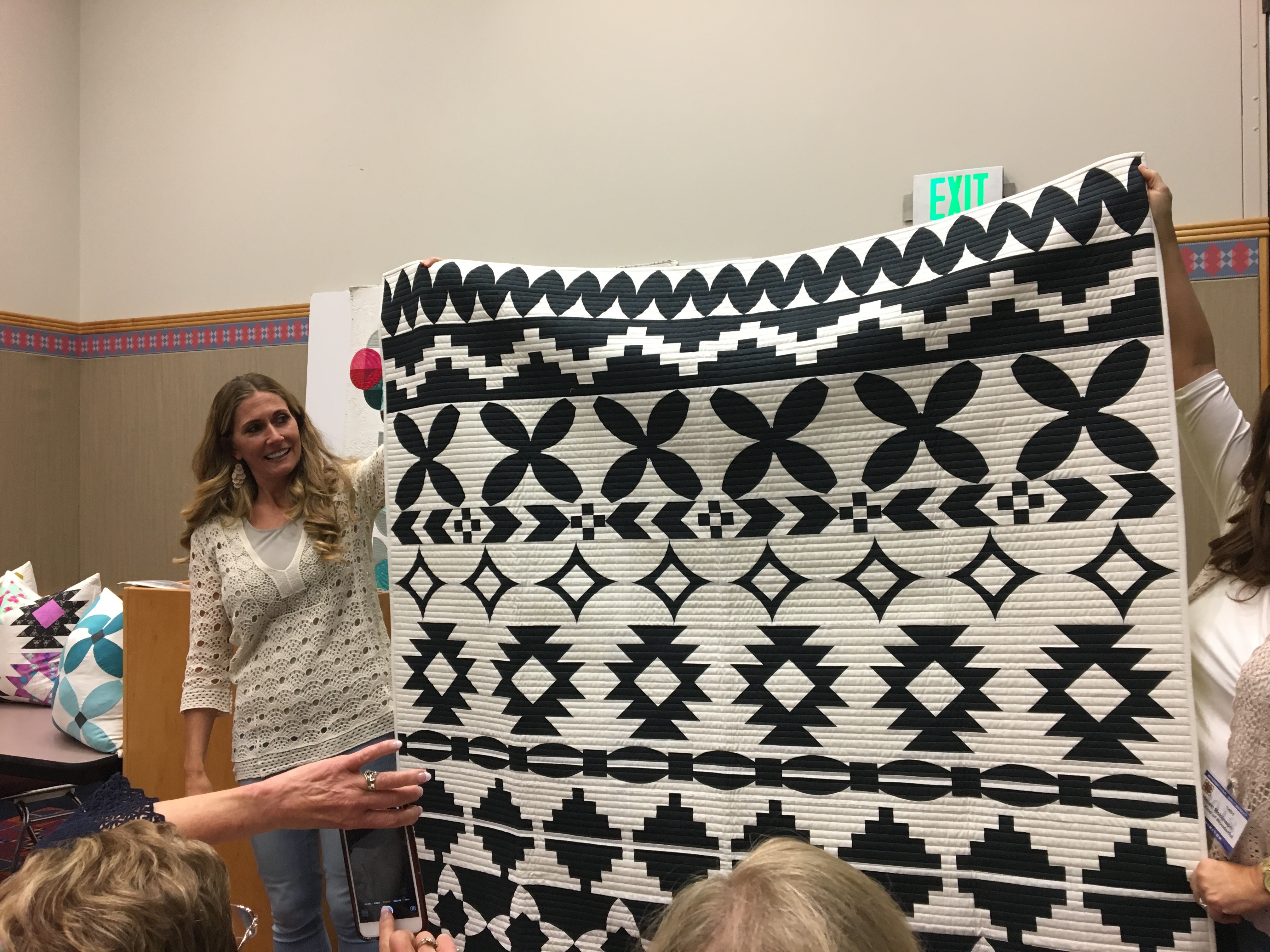 The talented sisters from Sew Kind of Wonderful showing off their gorgeous Sedona Row by Row quilt. I bumped into them Wednesday night. They are so sweet and genuine. I even got to watch her booth for 10 min while she did something.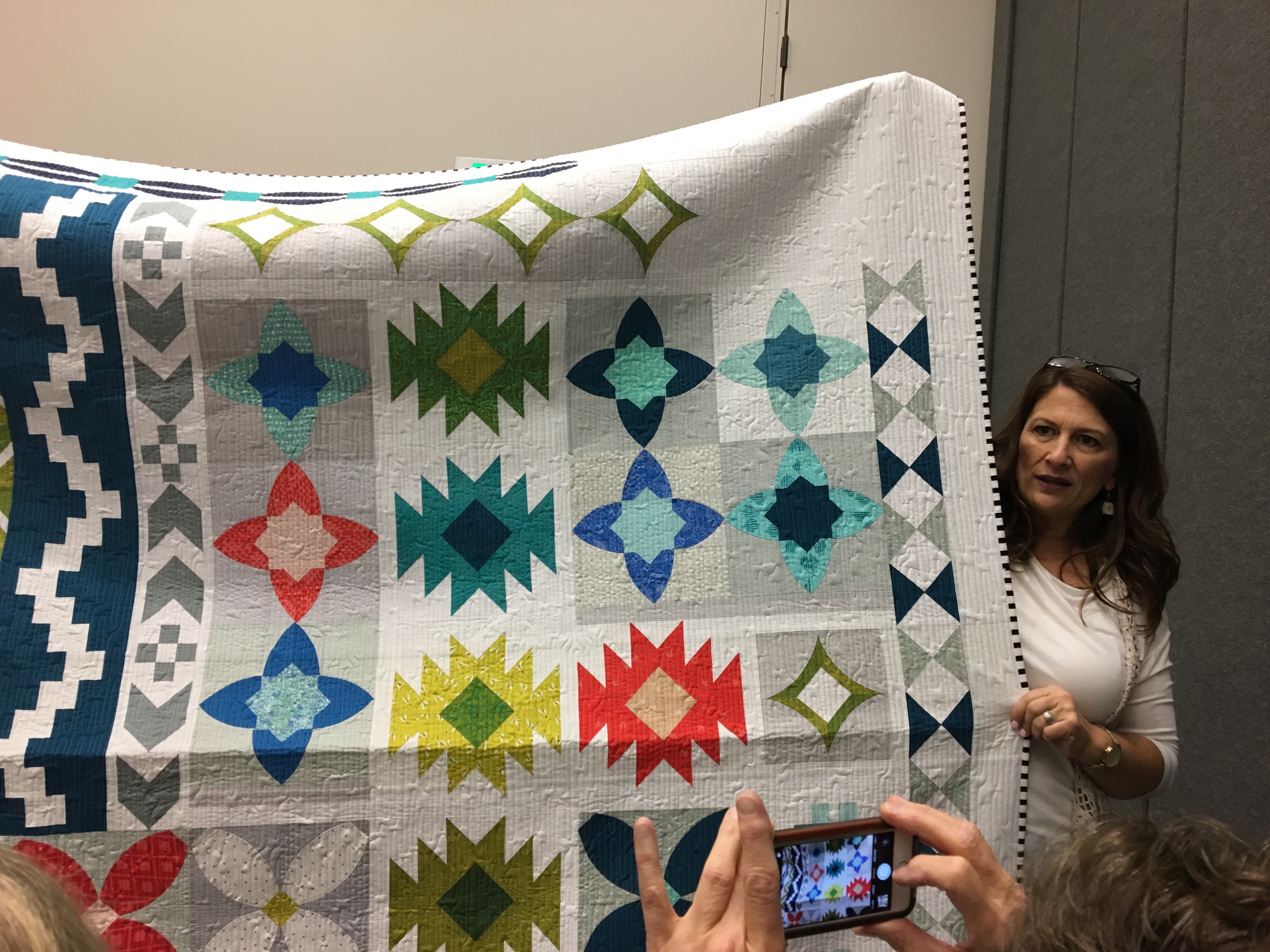 Same quilt just done a little larger and in colour!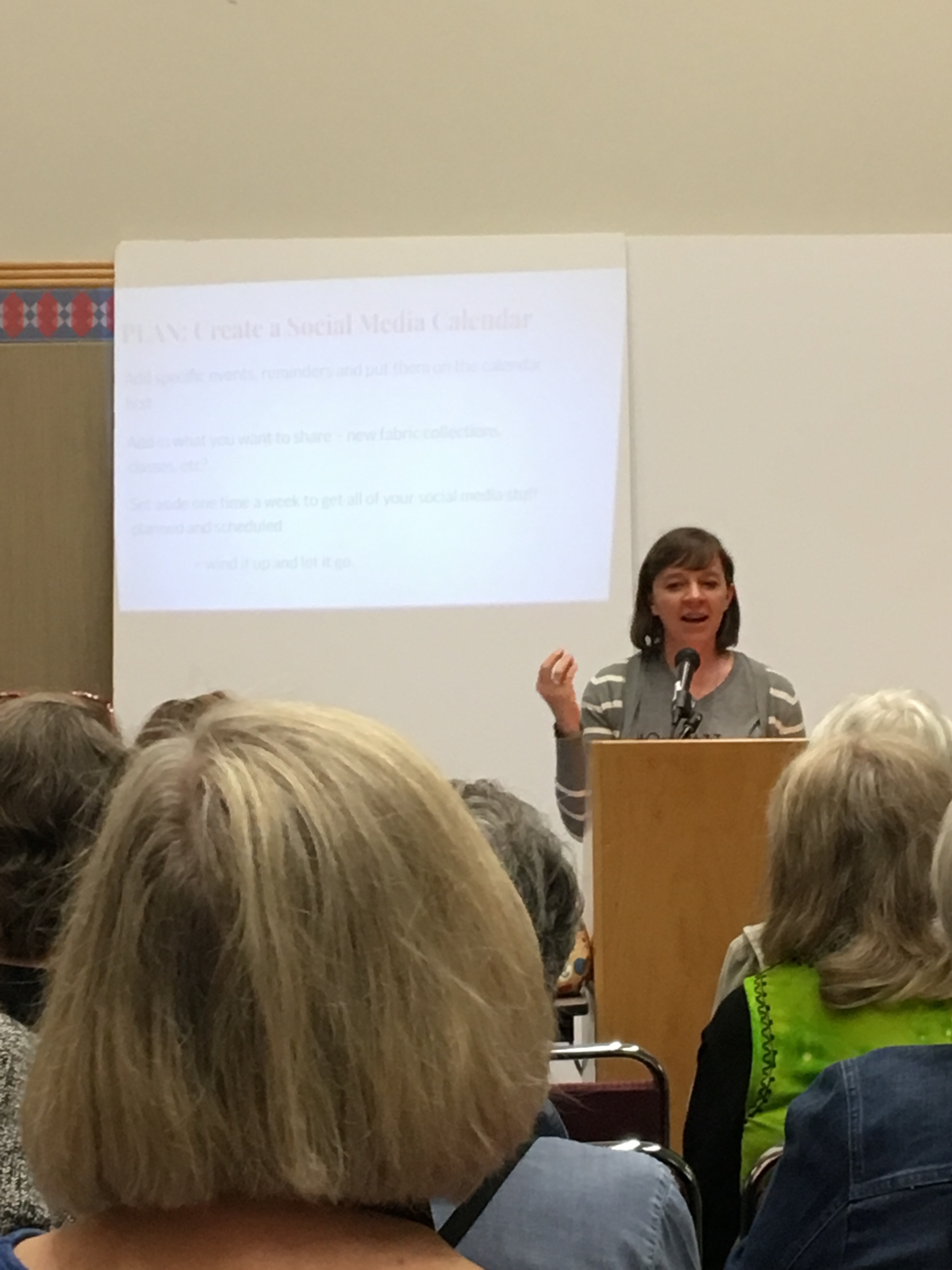 Social media class by Amy Smart from A Diary of a Quilter
Thursday morning was a presentation by Anna Maria Horner with Free Spirit. Then School House began. These are half hour classes that support those in the industry with classes on social media, new products and opportunities. After a day of education there is the running of the bulls for quilters, otherwise known as Sample Spree. There are many vendors who sell their wares, among them are Moda, Cotton and Steel, and Robert Kaufman. I went a little crazy purchasing lots of pretty fabric.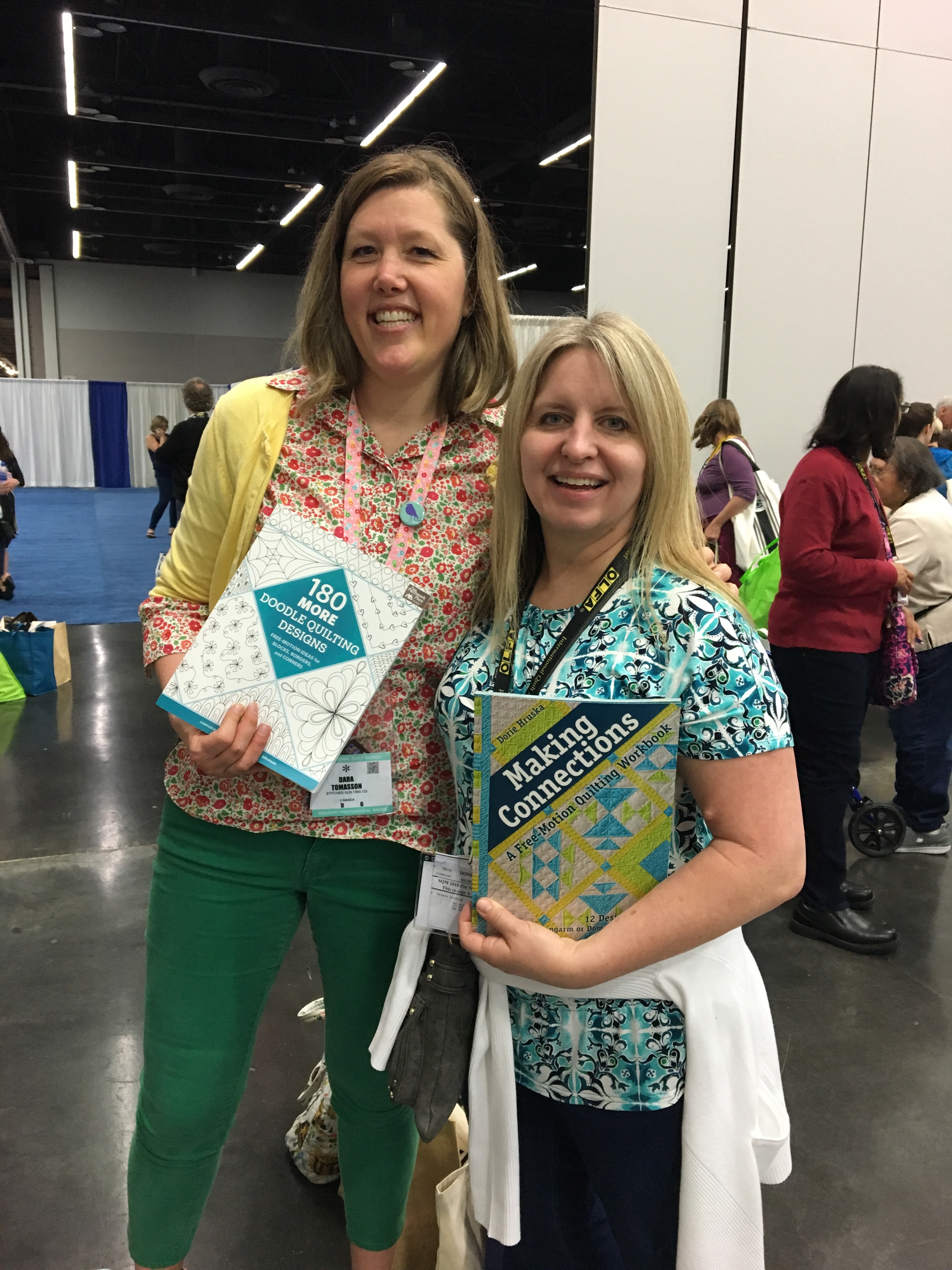 After sample spree with my friend Dorie Hruska and our books. Well my book isn't totally my own book, but there are 8 of my designs in there.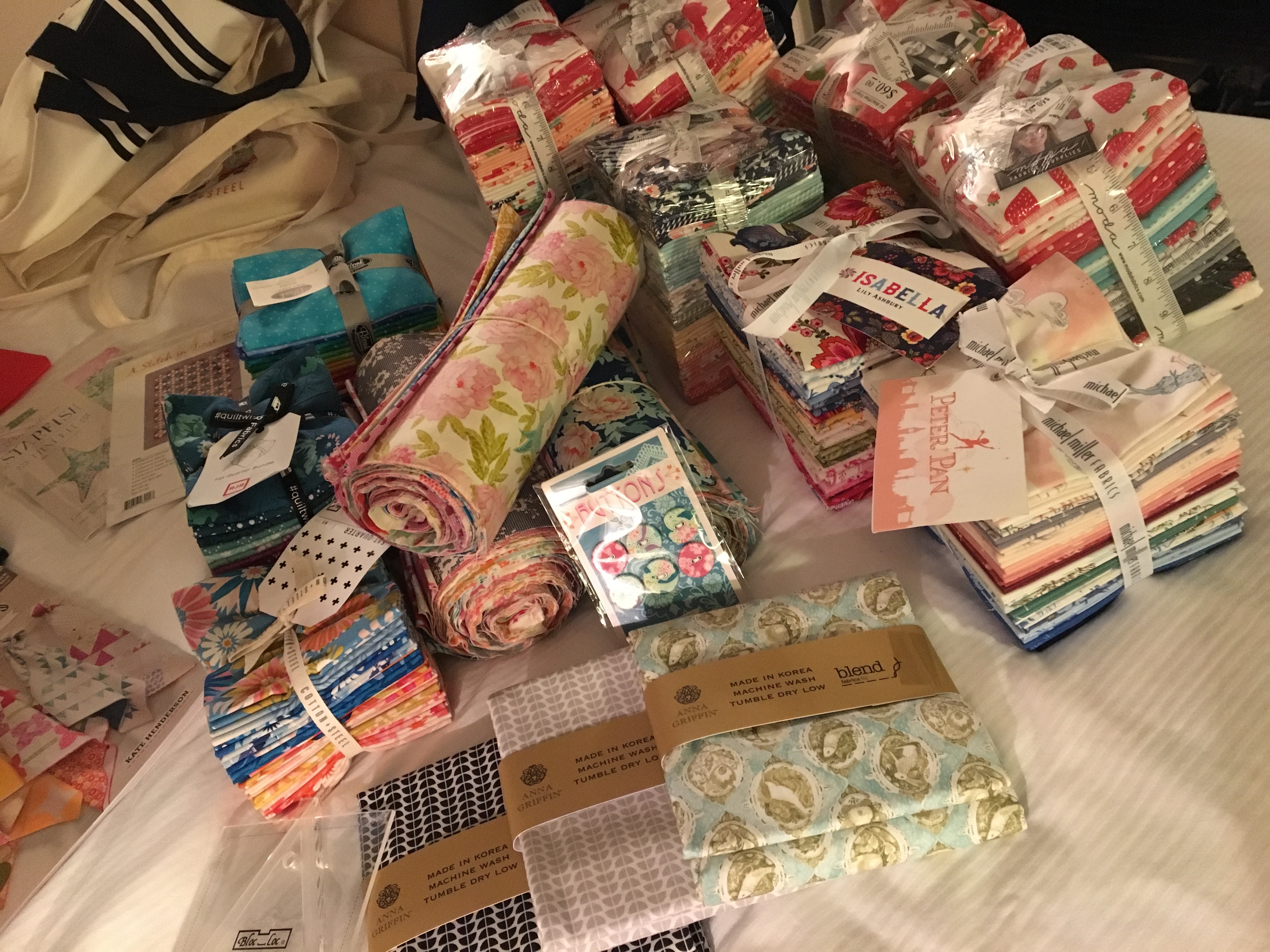 My haul!! I went a little crazy at Sample Spree. I will be sharing the love as I don't want to keep this all to myself.
Friday the floor of vendors opens. It is an opportunity to meet fabric designers, pattern writers and other innovators in the quilting world.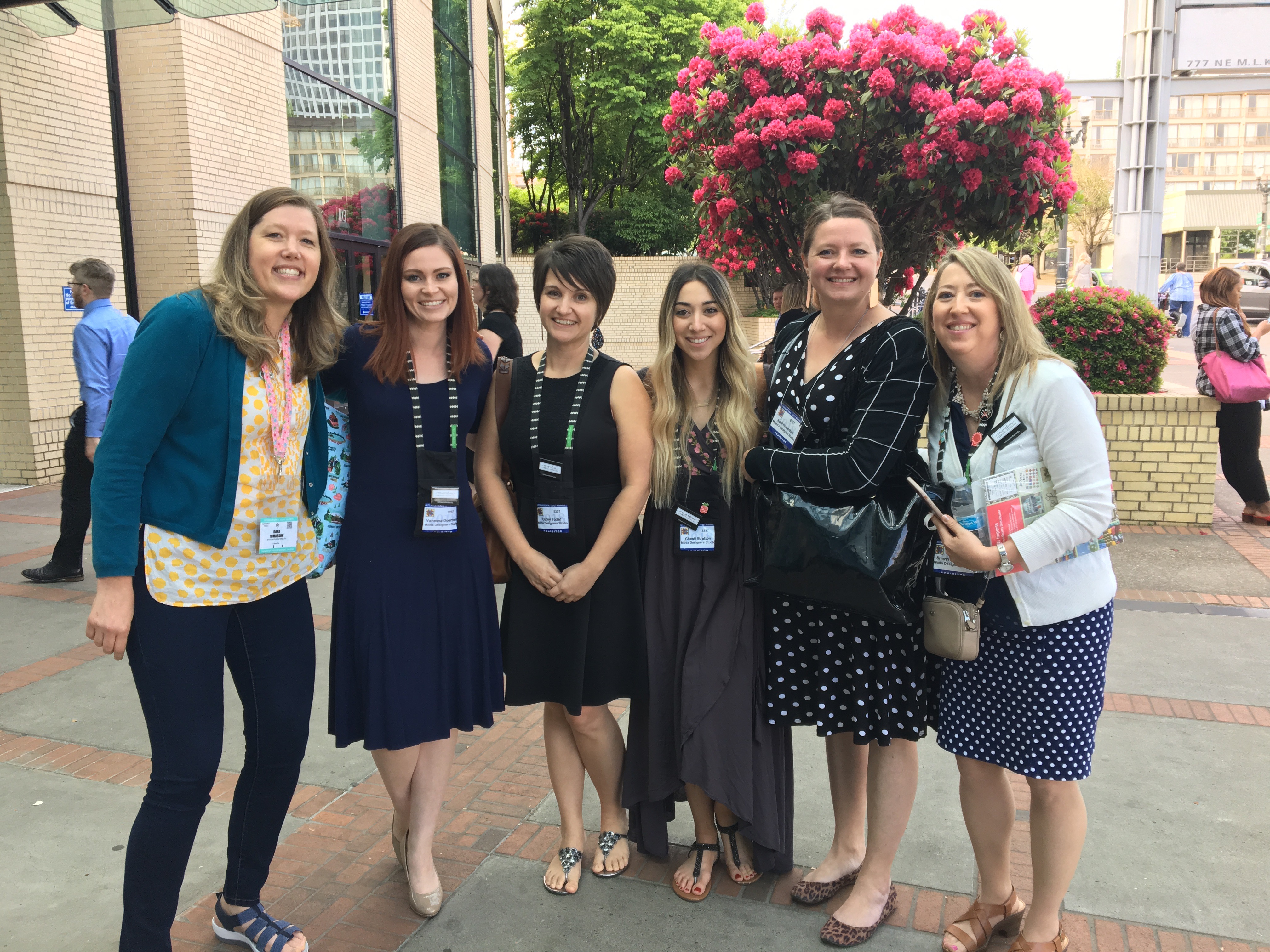 Friday evening I was waiting outside for my friend for dinner and I found all these talented Moda designers waiting for their Uber to pick them up. From my side over is Lella Boutique, Corey Yoder, Chelsi, April Rosenthal and Sherri McConnell.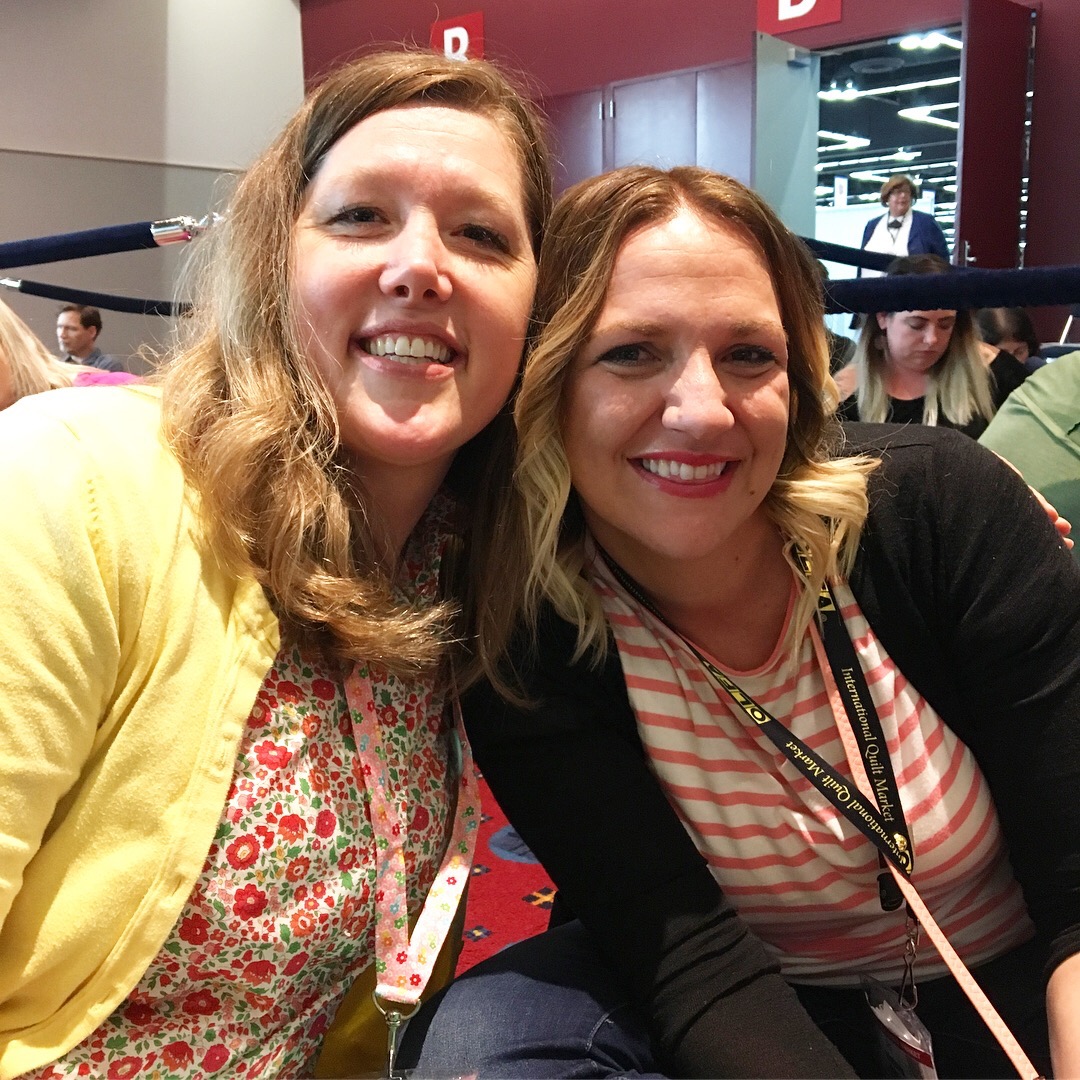 There are so many talented quilters out there, thus us Breisha Whitley from Handmade is Heartmade in Utah.
Of course meeting them is wonderful.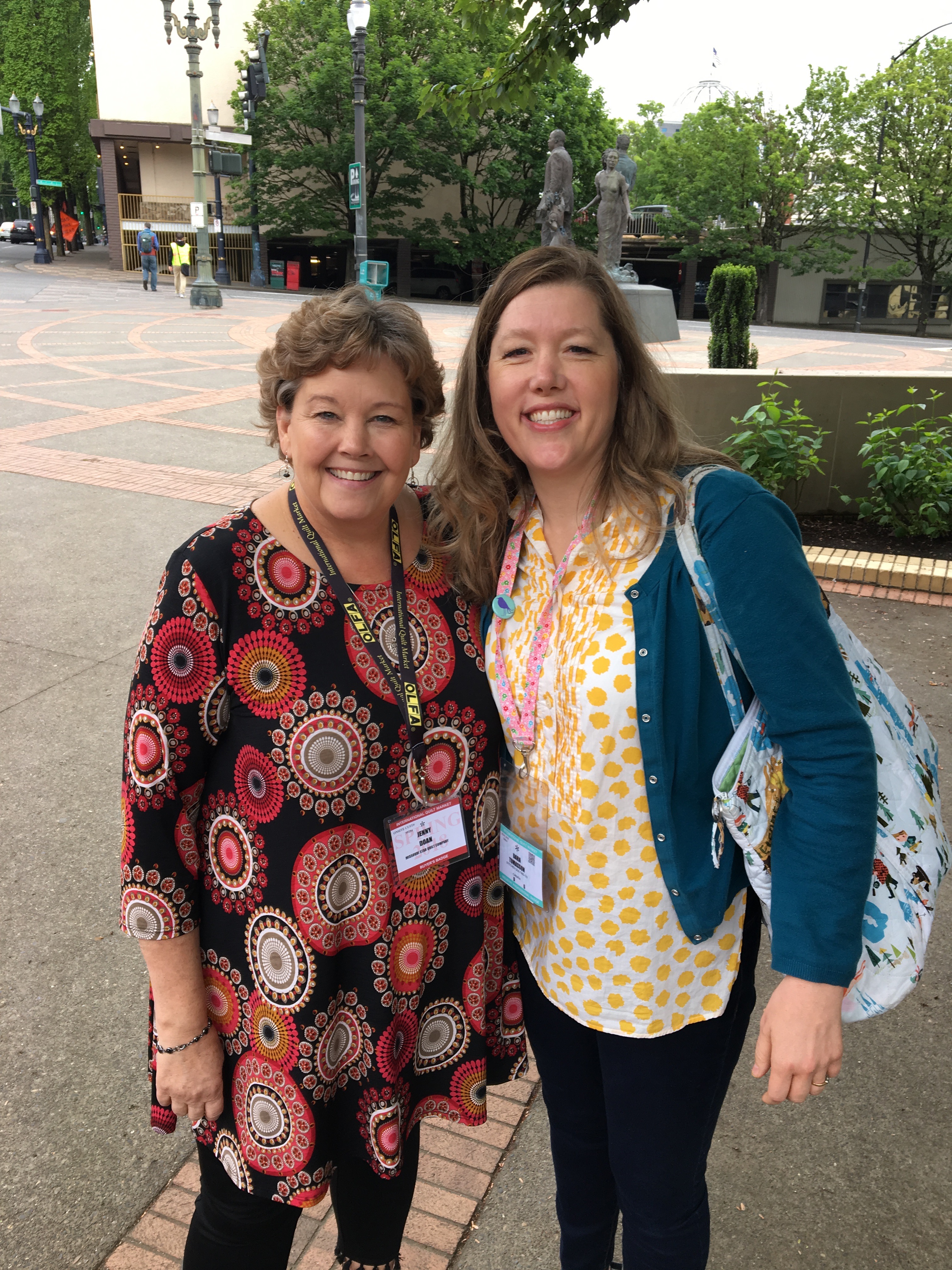 Jenny Doan is a quilting icon and example of how to follow your dreams and help so many people along the way.
Last year I submitted 10 designs for a free motion quilting collaboration book with Martingale Publishing and 8 of my designs were selected. I was thrilled to be selected. The books came the night before I left, it was a real highlight for me to share with people that I was a 'cover girl' as so many of my designs were on the cover. It was so fun to share with others my love for free motion quilting. I do consider myself as a free motion liberator. I was able to introduce myself to so many shops and fellow quilters about my talents and skill set.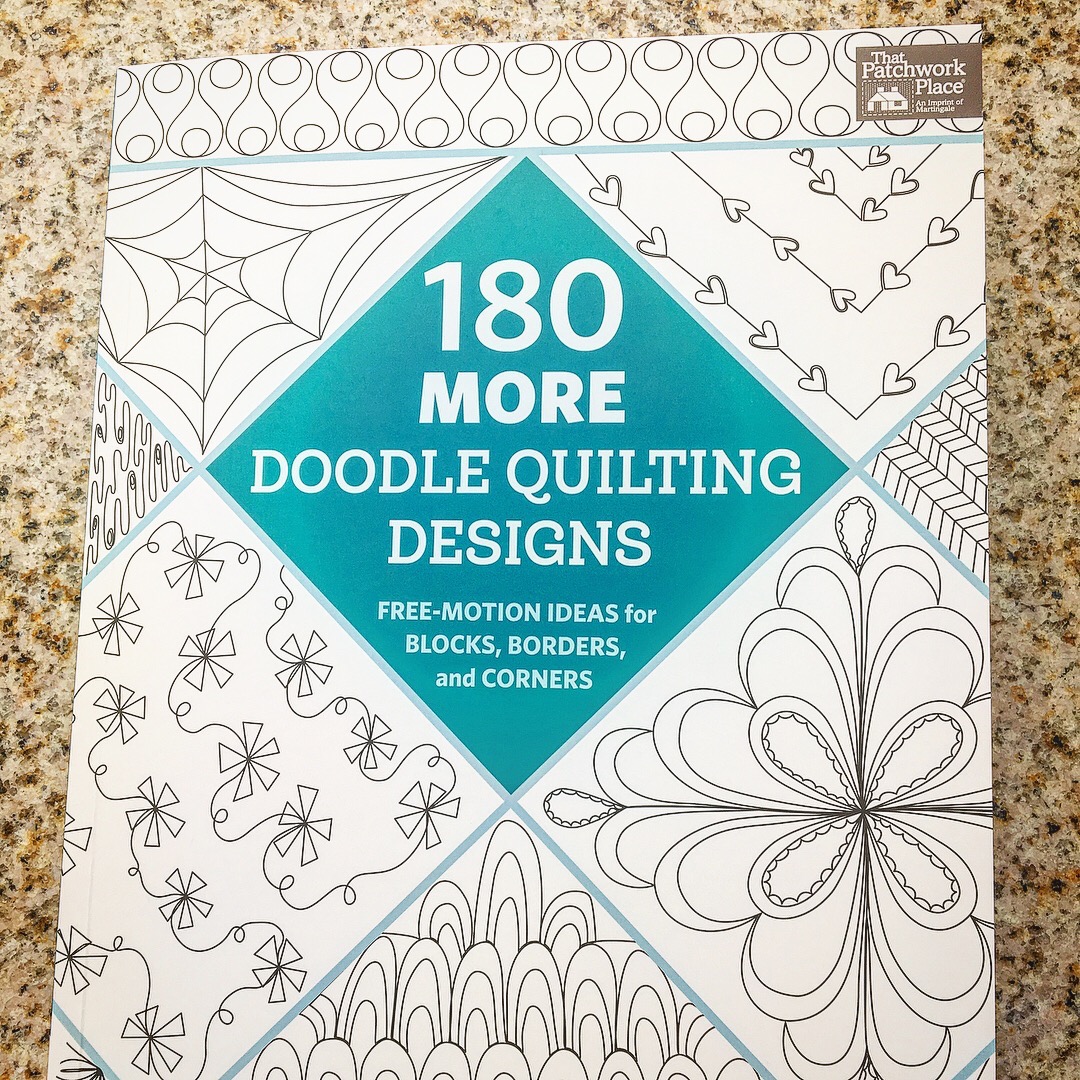 How awesome! I am a cover girl, several of the cover designs are mine. You can get it here.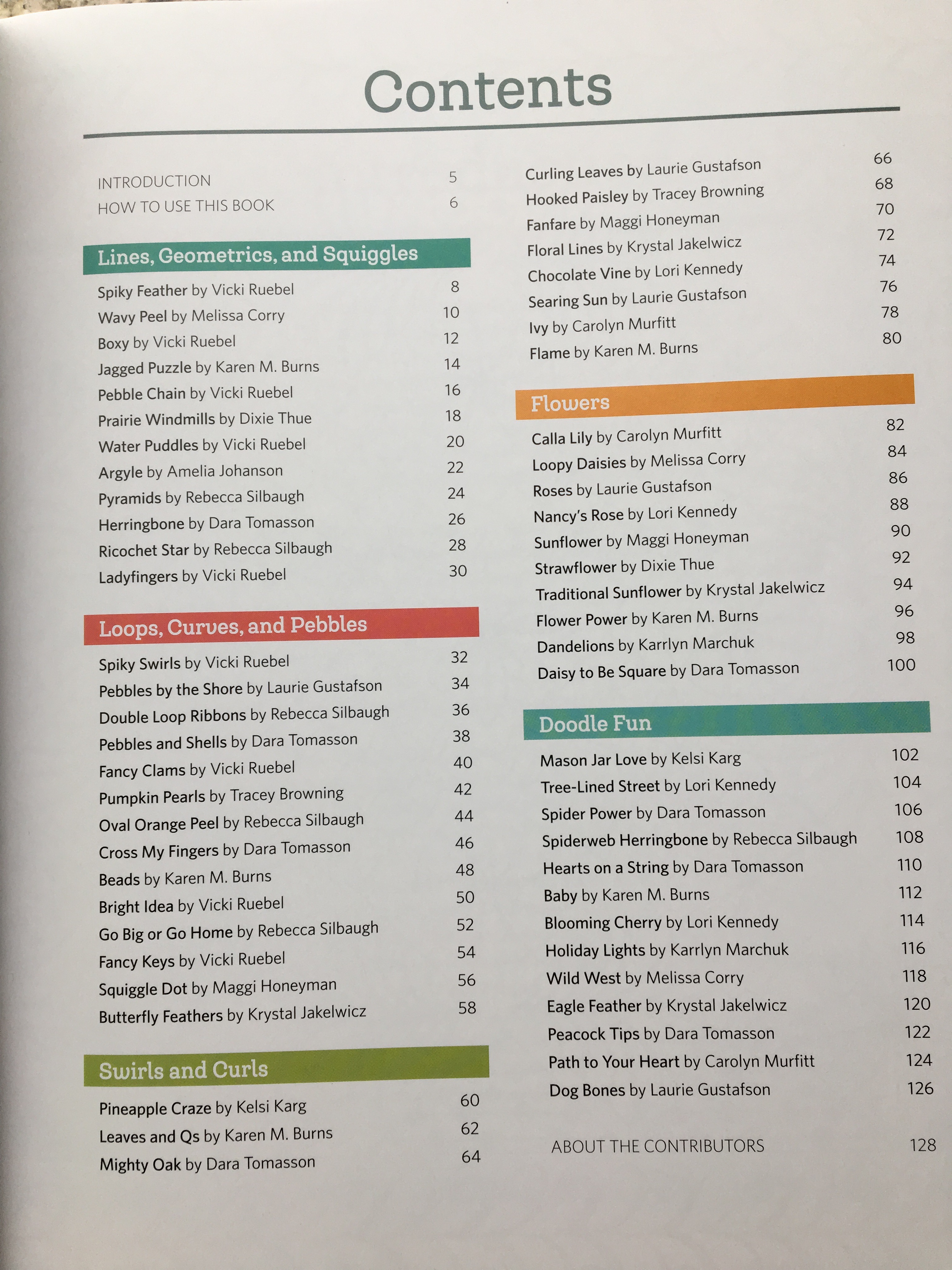 Due to family obligations and ferry times I had to leave Saturday am. On my way to take a few last pics, I ran into some awesome people.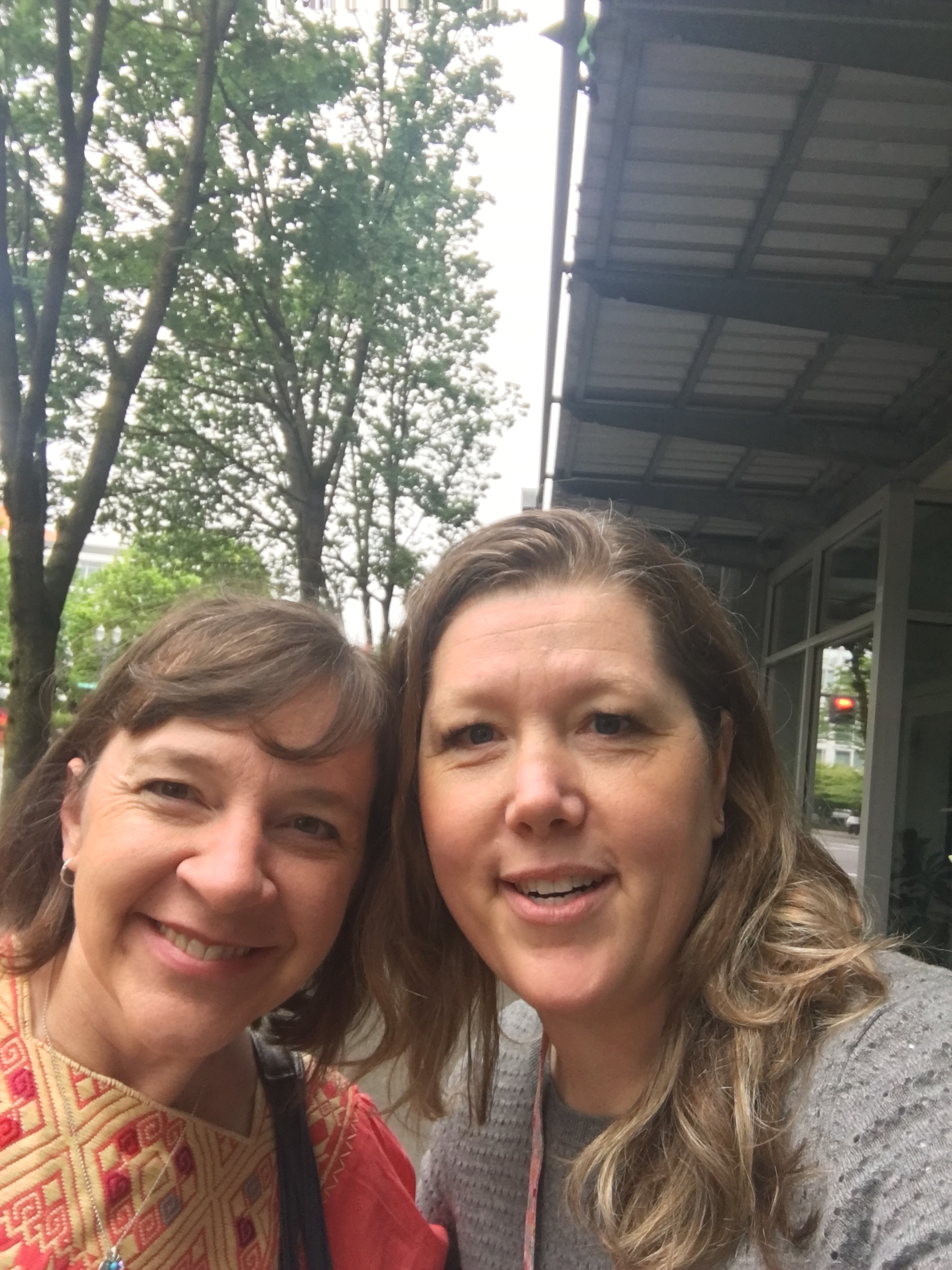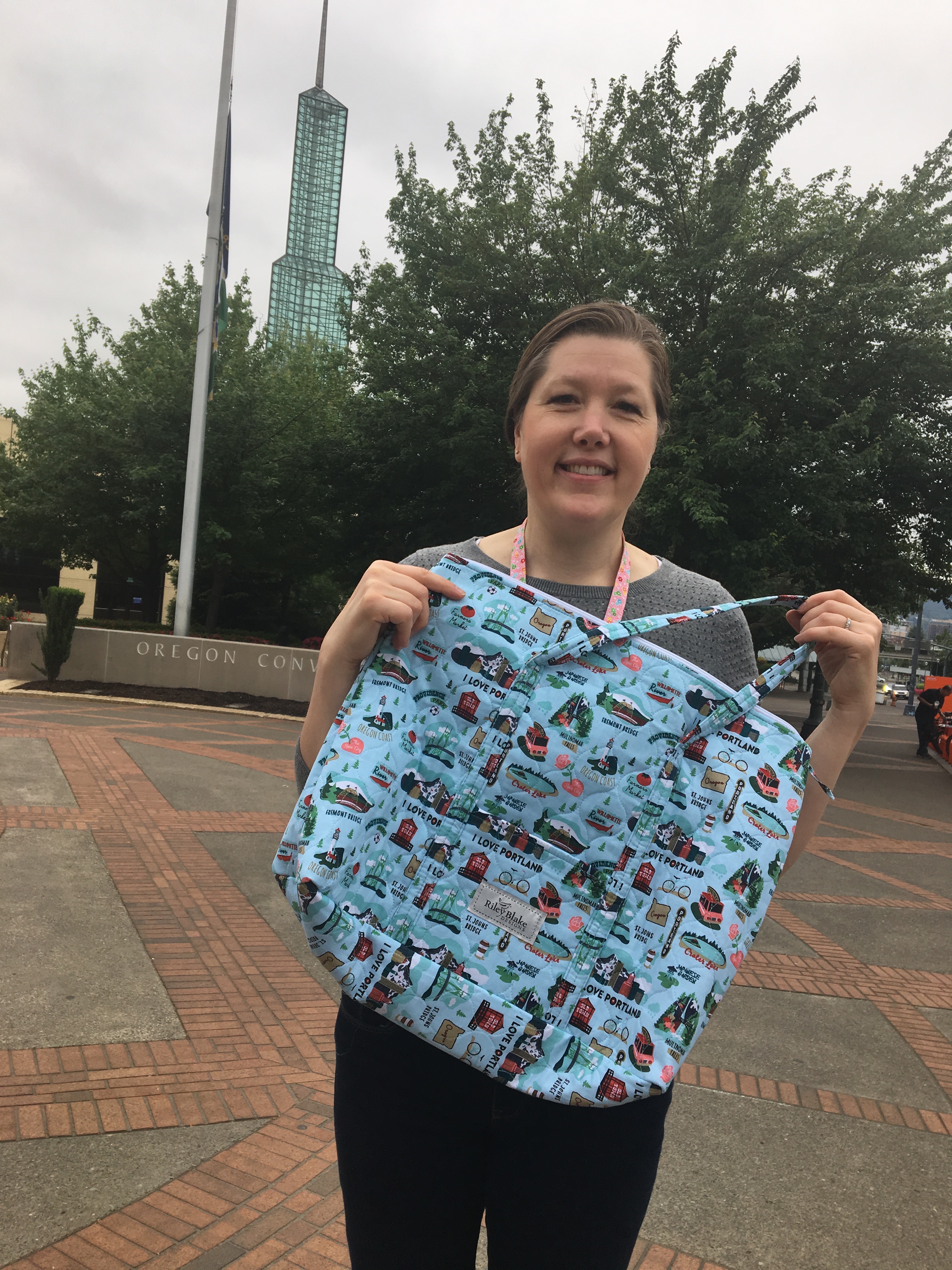 Had a get a pic of my new Portland bag from Riley Blake in front of the convention centre before going home.
Although I love so close to the USA I don't go down too often because of the ferry hassle, so going to the grocery store and exploring the different foods is a lot of fun. My kids loved the new kind of Oreos that I found.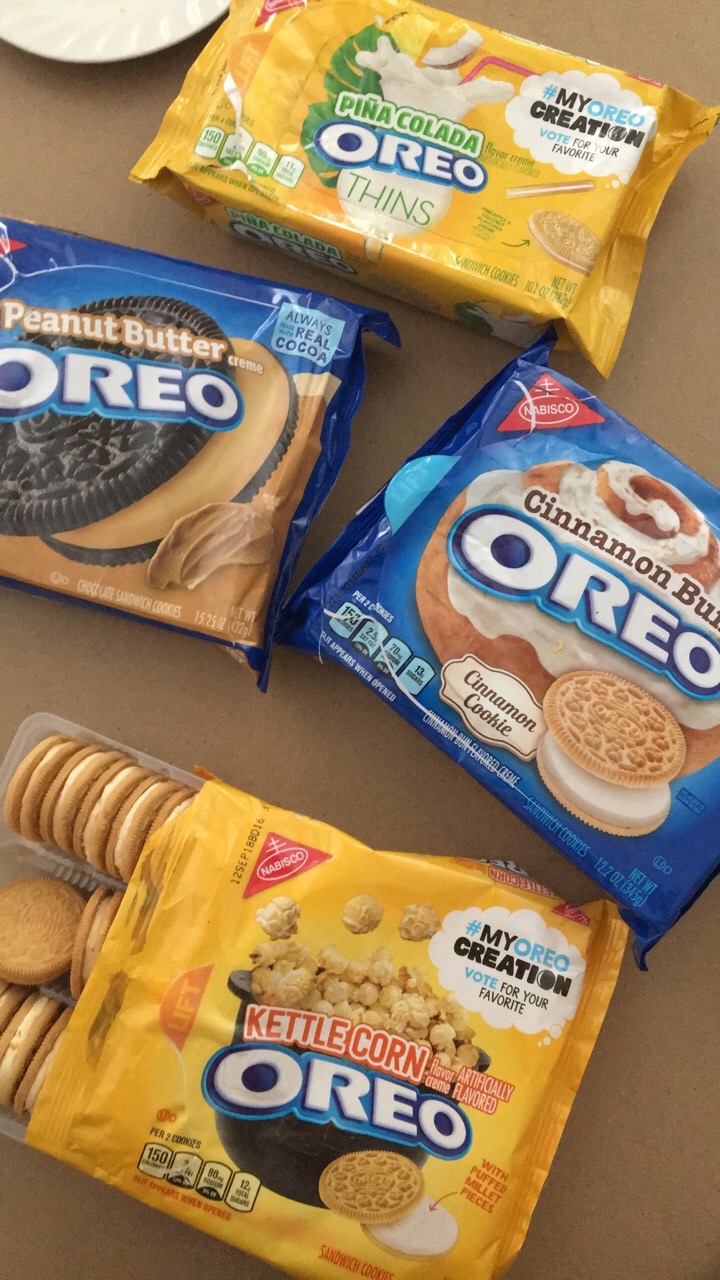 We don't have any of these unique flavours.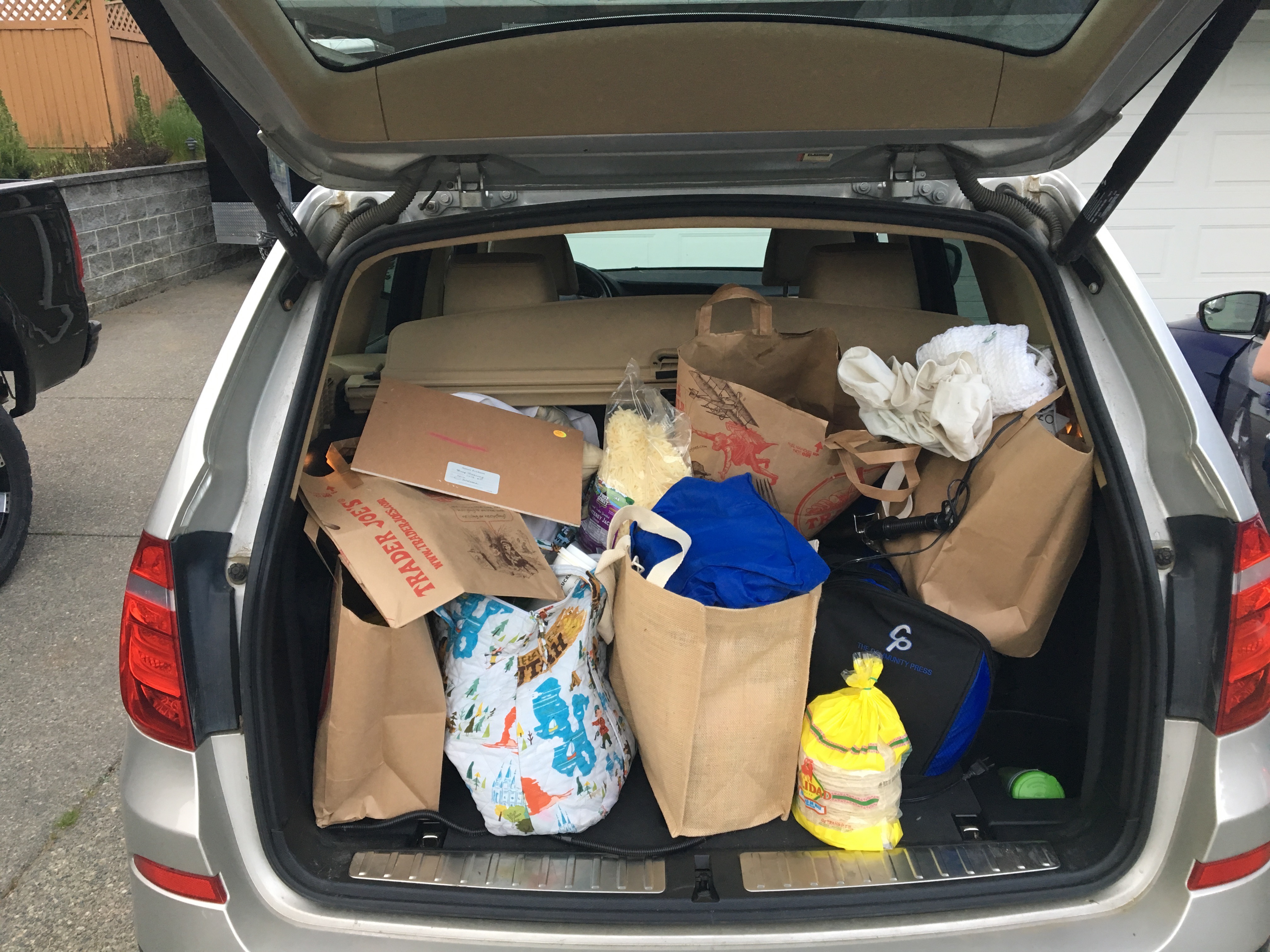 Good thing I drove, this wouldn't have fit on the plane.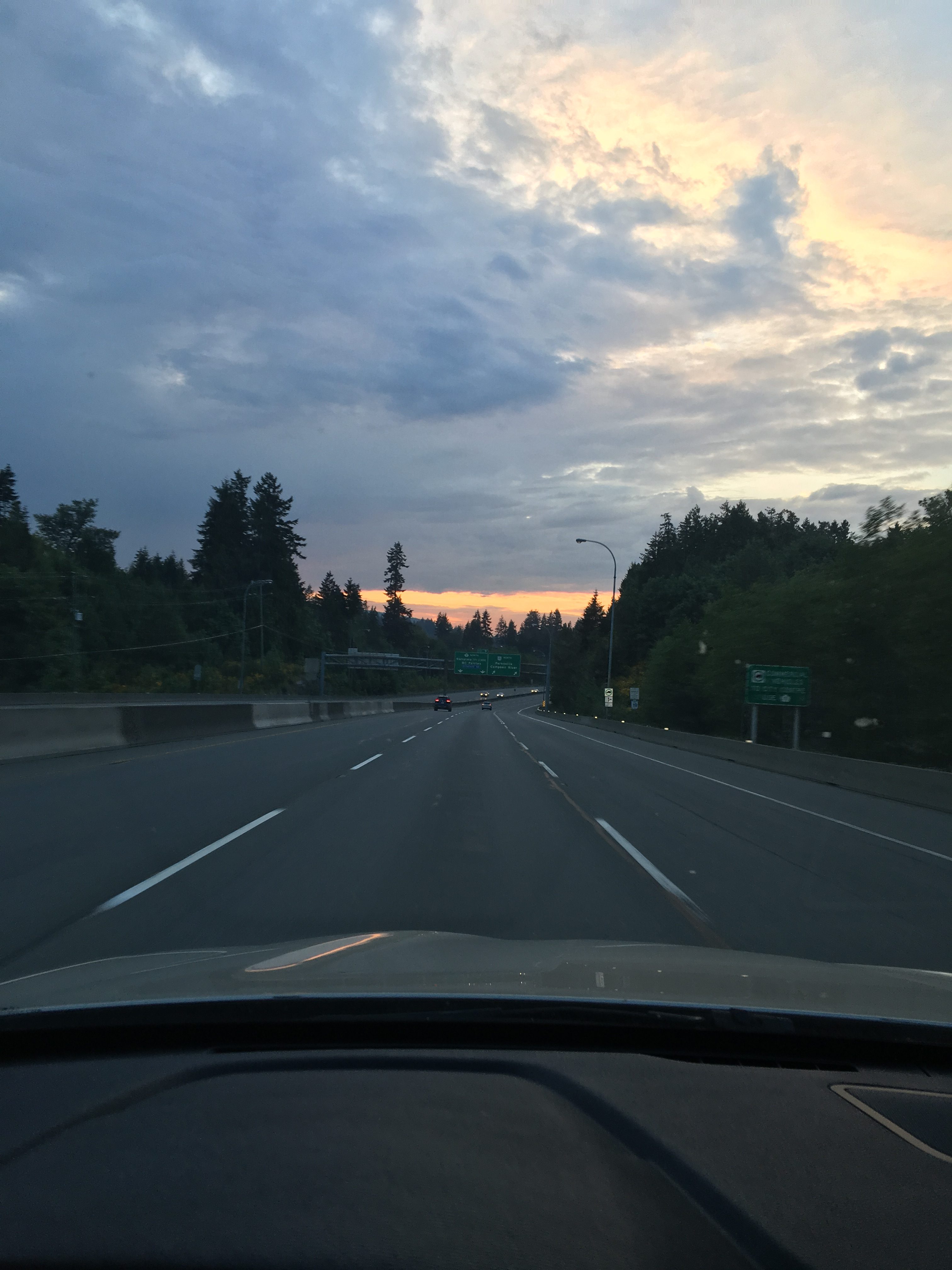 On the way home, what a beautiful view.