Why quilt?
There are so many different reasons to do so.
These are my top 5 reasons to quilt:
1.Heartfelt gift and a way to show love.
2. Fills my soul as a creative outlet.
3. Love playing with fabric, design and colour.
4. Celebrate thrift by creating something totally beautiful and completely unique.
5. Connect with other creatives.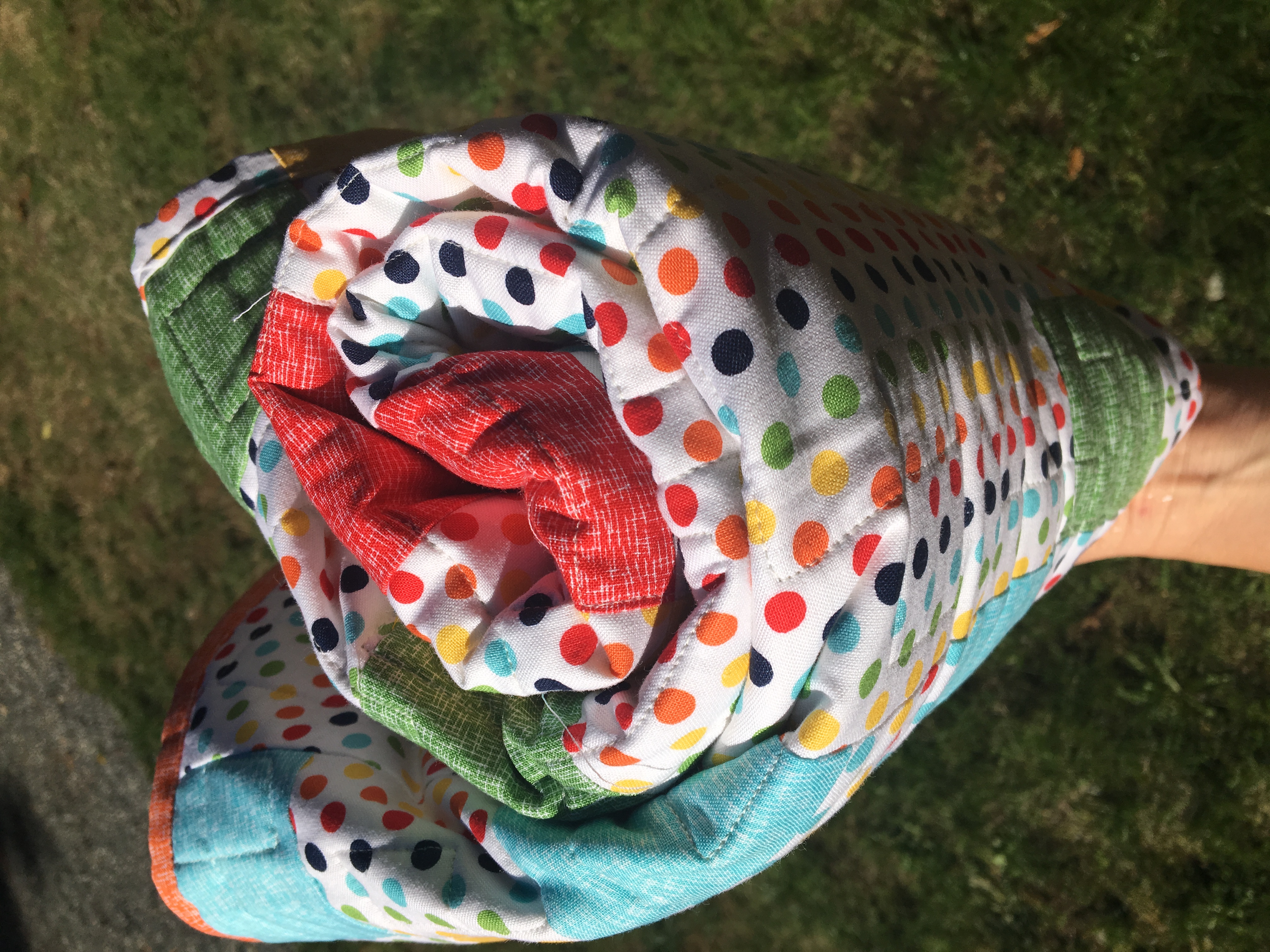 In the past I have mentioned how quilting helps me feel connected to my heritage, the legacy my ancestors left me of thrift, kindness, creativity and heartfelt gifts.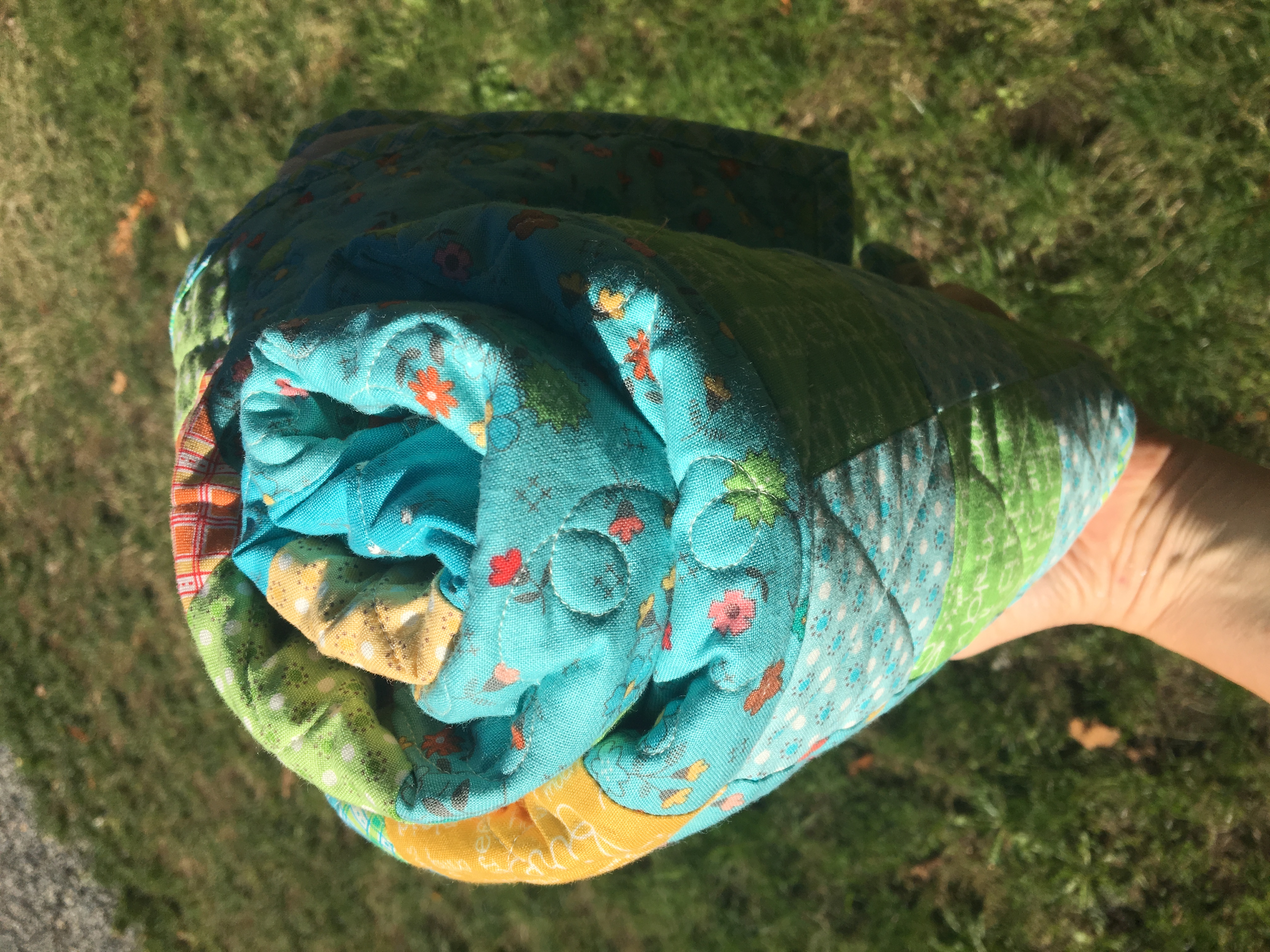 To continue the legacy of my ancestors I continue quilting and empower others to do the same. I teach all sorts of quilting but primarily focus on the free motion quilting (stitch designs on top with thread). I have many memories of my mother staying up late at night sewing dresses and homemade gifts for me and my siblings for Christmas. These presents were heartfelt and so appreciated. Since I can't possibly make 100's of quilts for those in need at Christmas, I am devoting my energy into helping others to make homemade quilts for those in need. Starting Oct 4 and every Thursday for 7 weeks, I will be releasing a video on how to quilt from start to finish. The following Thursday is American Thanksgiving. A day of thanks and gratitude. A day to give thanks by giving to others.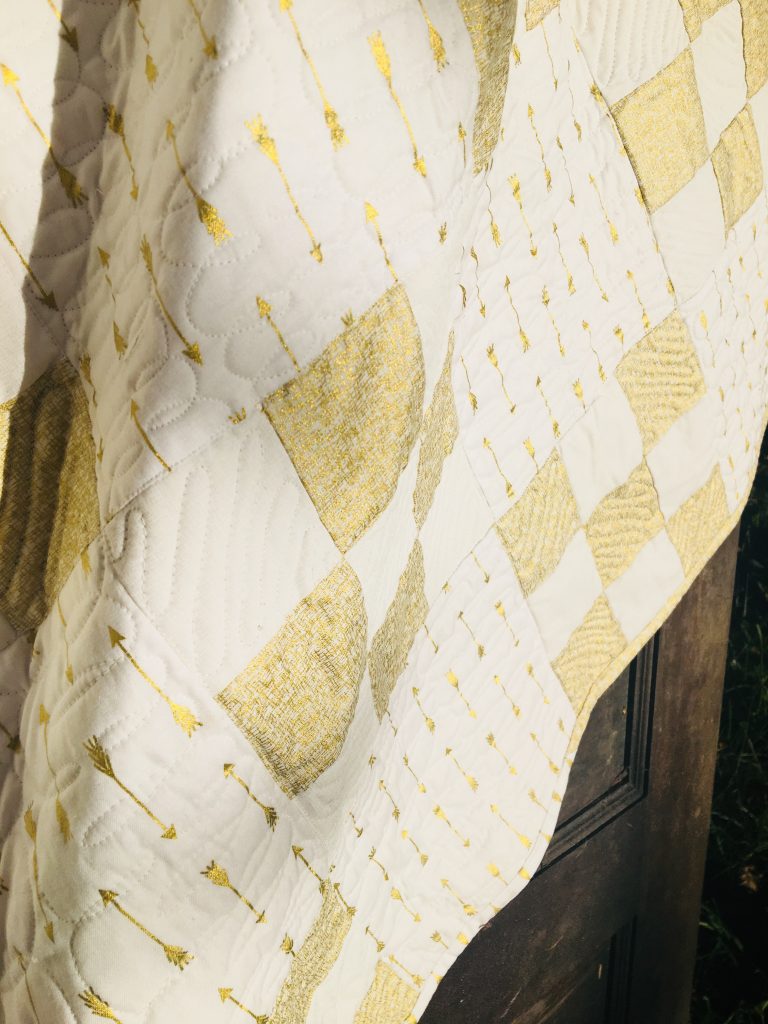 So here is the deal: make a quilt and give to someone in need.
Thats it. But since I like planning and details I have plans that can make this even more fun. Yes, more fun.
I am releasing 6 new free patterns for this Quilt Along. They are fun and easy quilts to make, they are also adorable! These patterns will also help the new quilters out there to expand their skills and practice their quilt reading skills.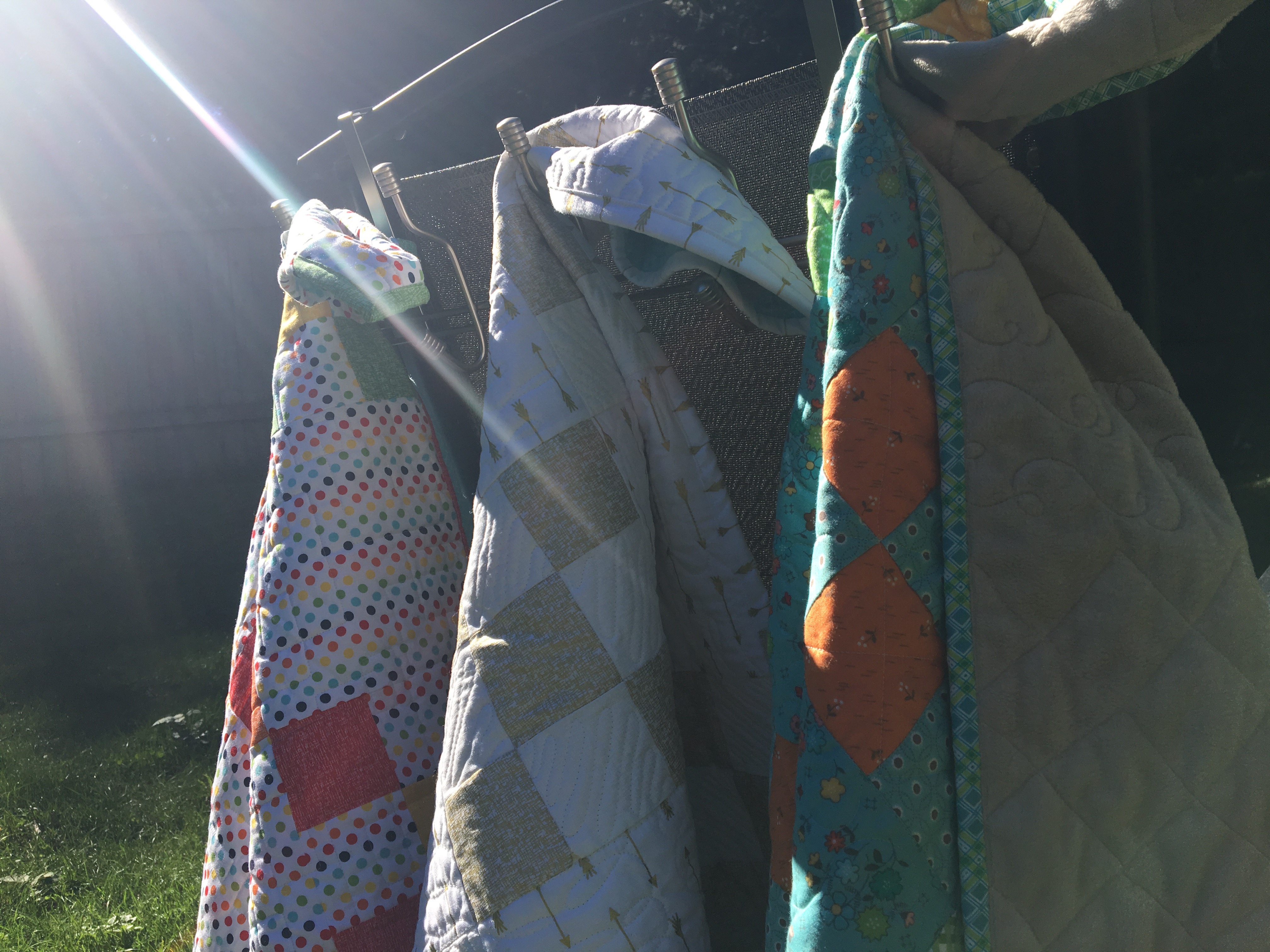 For every quilt donated I am going to put a square on my pixel heart quilt and your name gets put in a draw to win this quilt. If you send me a 5″block to contribute to the square, you get your name in the draw. This is my way of giving back to all of you who have spread the word on social media, to your guilds and groups and to your friends and ultimately made to quilt that has been donated. Being able to give on a larger scale puts the CO from Stitched Quilting Co in 'community', 'collaboration', 'cooperation', 'connection', and 'contribution'.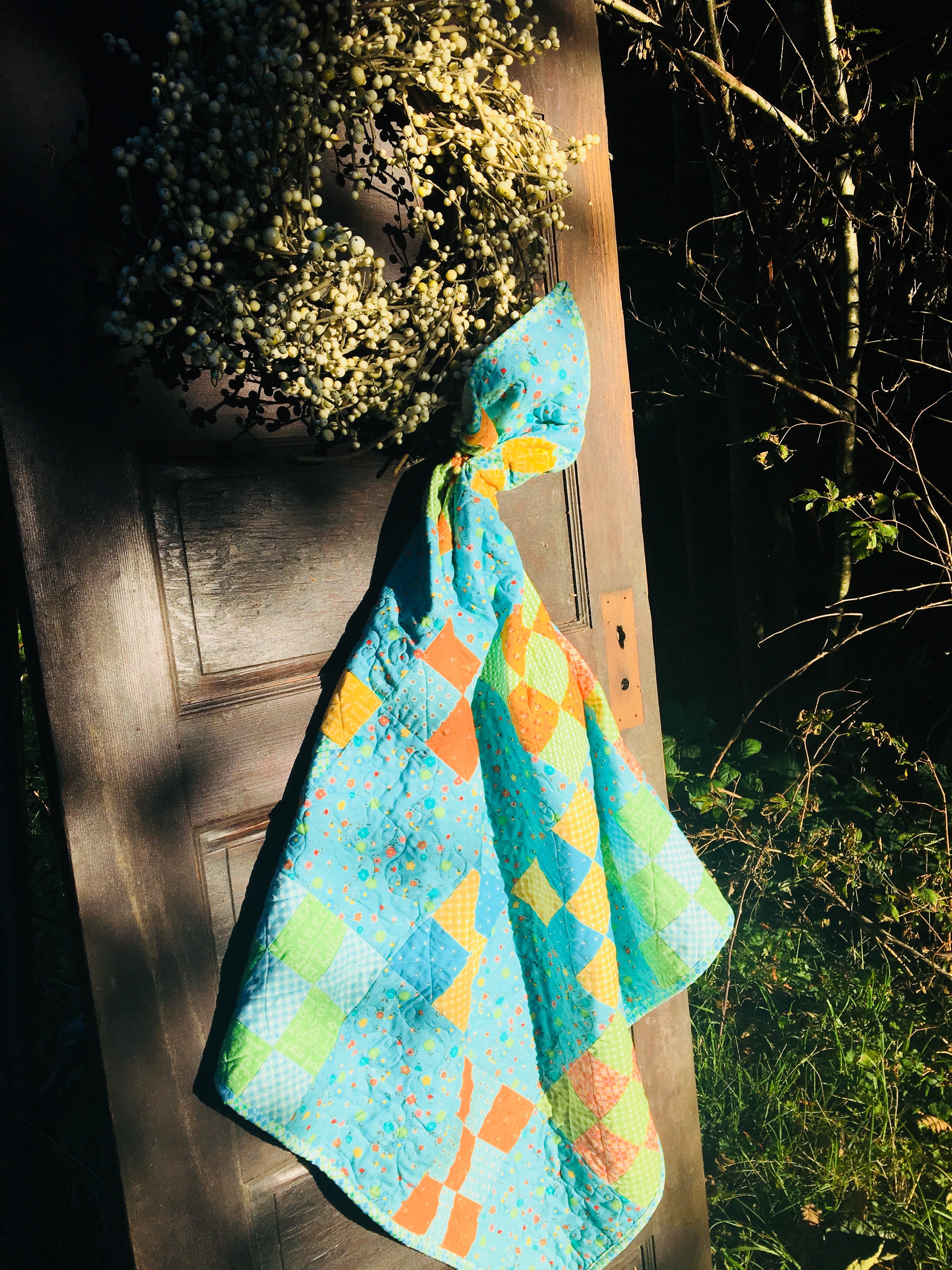 I am very blessed to be collaborating with Riley Blake Designs who have generously donated fabric and quilting supplies, Clover who donated so many amazing quilting essentials, and Winline Batting who donated 4 different types of batting. Not only did they donate to me for creating all these fabulous quilts, but they are sponsoring giveaways.
Here is the schedule:
Oct 4
-learn to read a pattern
-how to select fabric, batting and backing fabric
Oct 11
-what tools are required such as cutting mat, ruler, rotary cutter, sewing machine and iron
-how to cut out project including squares, backing, binding and batting
Oct 18
-sewing your blocks together
-how to press
Oct 25
-continue to sew blocks and learn how to sew them together
Nov 1
-basting the quilt with pins and spray baste
-free motion quilting
Nov 8
-square up your finished quilt
-how to put binding on
Nov 15
-gifting your quilt with a label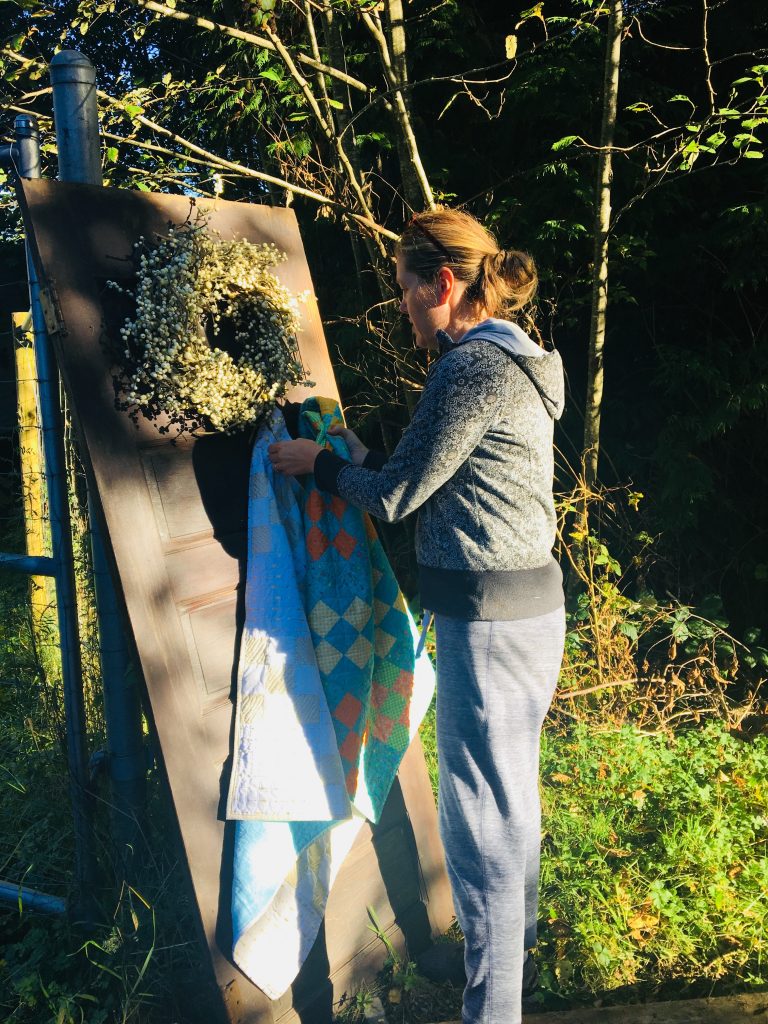 Do you have any ideas where you would donate to? Is there a specific person to donate too? Here are some ideas of where to look:
Ronald McDonald House, Project Linus, Quilts of Valour, social services/police, local charities, and hospitals (children and baby wards).
What ideas do you have going in your mind? Do you have a place for your quilt? Which pattern will you make? What fabric will you use? These are some really exciting questions. I am so thrilled that you are taking the time to join along with me on this undertaking.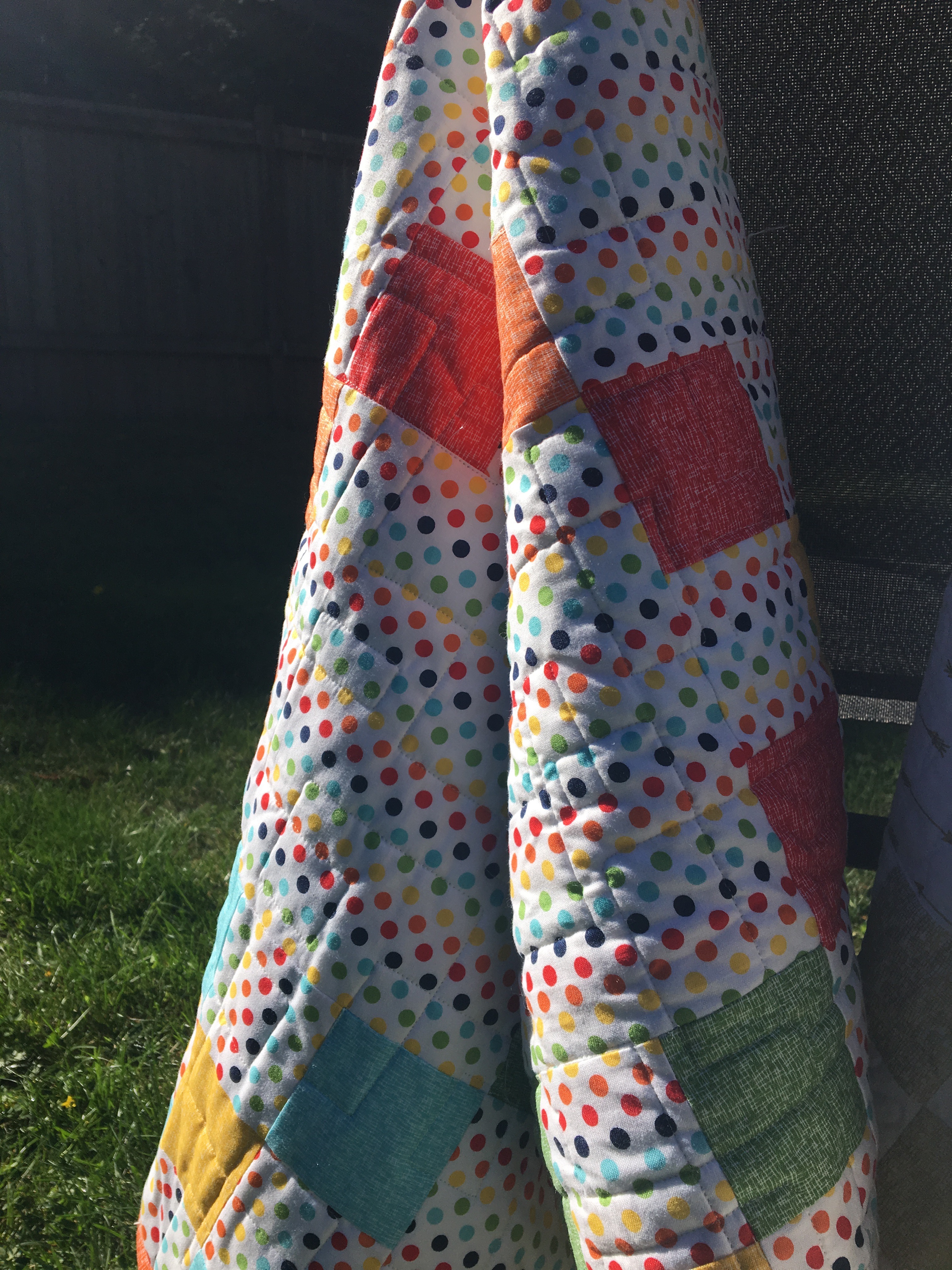 Happy quilting, happy community building, happy life.