It is so much fun that you are here joining me on this doodle challenge.
When I started to take my doodling to the next level- okay it was not hard to take it to the next level because it was very basic!! I have some examples of the beginning for me because I have saved my doodle books and I learn from them.
Here are some tips for success in the challenge.
Use the same notebook for the entire challenge.
Make sure the notebook has blank pages.
Will you be travelling this month? Are you going to be able to take the doodle book with you wherever you go?
What is the paper like? Is it rough?
What kind of pen are you going to use? Be willing to experiment so that you can find the optimum pen for doodling.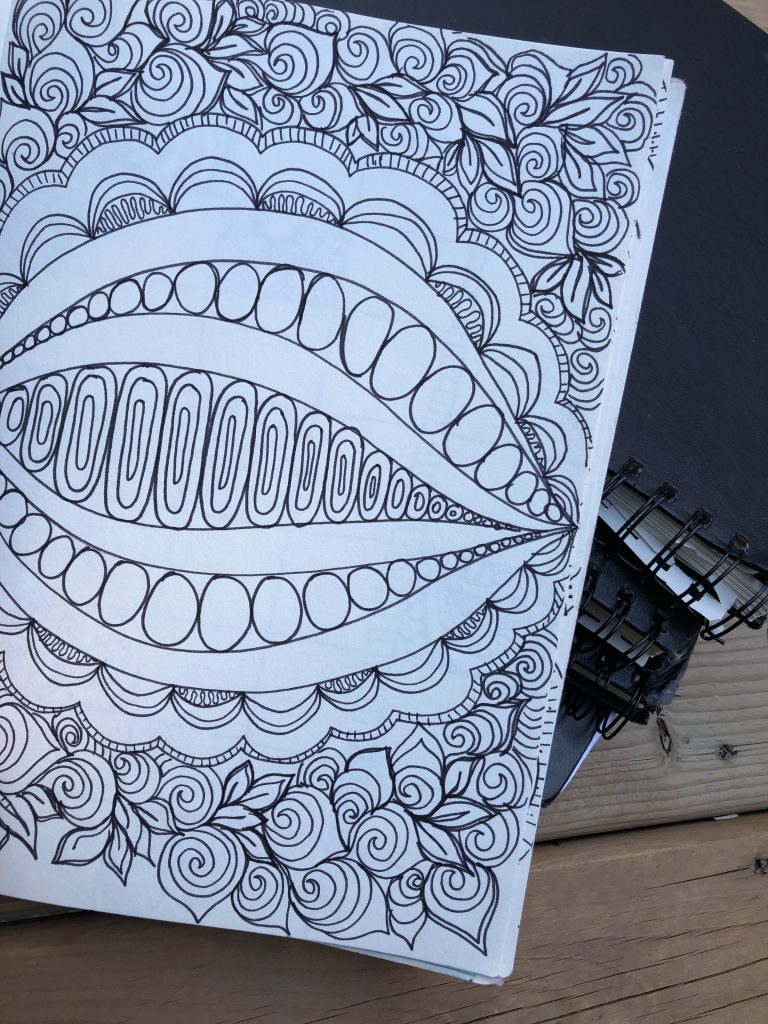 Benefits of doodling
Developing muscle memory is really important in the success of your free motion quilting skills.
Think about basketball players- how many hours do they practice shooting hoops? Developing muscle memory is crucial for success.
Let's commit to creating free motion quilting development.
I decided to offer this challenge for the month of October so that we can work together. We can support each other. We can have fun learning and building our skills.
Low Down
So every day I am going to introduce the day's doodle on my blog and on Instagram. We can share our doodles here and then we can post on social media and use the hashtag #daradoodlechallenge that way everyone can find each other's doodles.
I have some random prizes. I will be providing various prompts throughout the challenge for us to share what we are learning.
I can't wait to see all the beautiful doodles as we all share.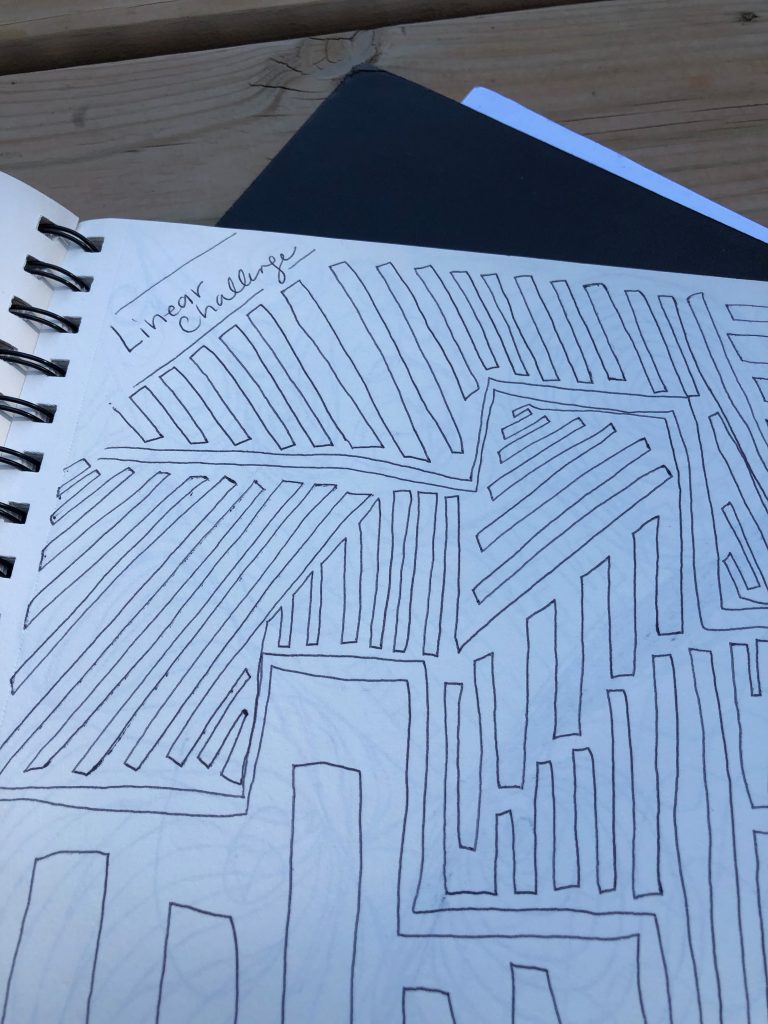 I am really excited to see what you are going to come up with every day from the prompt. Like I always say to my kids, 'sharing is caring'. Let's build our community.
Day 1 Prompt is LINES.
So as you can see in the example I have above, it does not have to be fancy or even anything that you will use on a quilt. The whole point is to get pen to paper without lifting your pen. This is time well spent- on yourself.
Dara