Well here it is- my finished top and all quilted up! I sure am happy with the finished product. This is a fantastic design. It is also a pretty fast quilt to put together.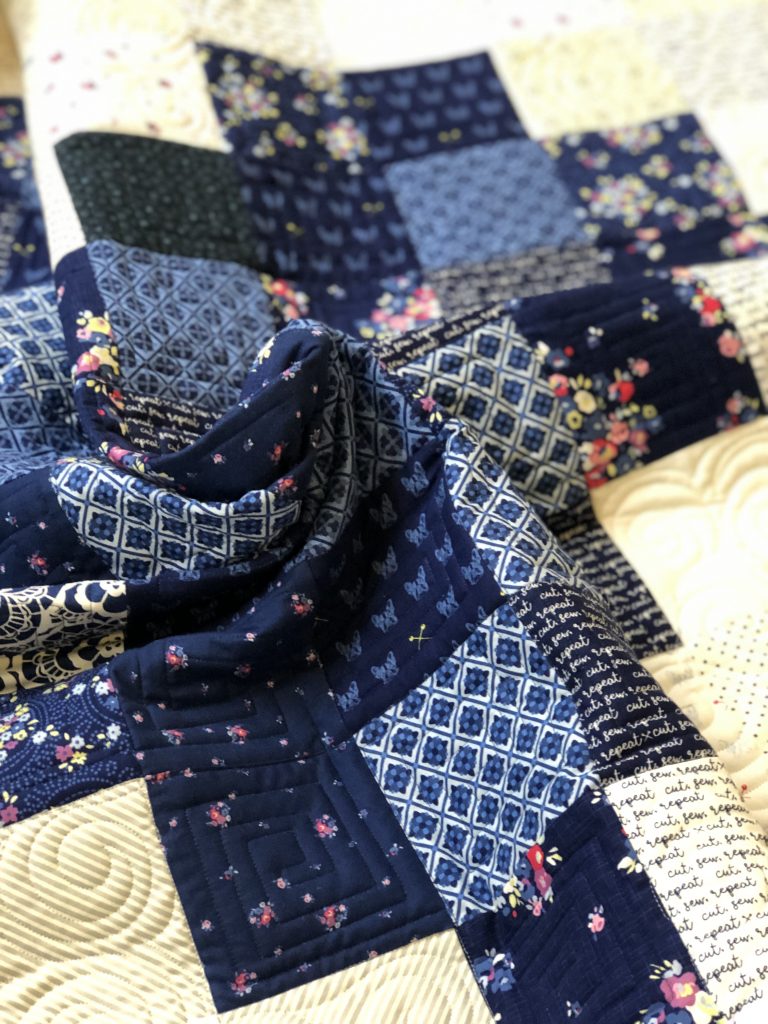 I have produced a short video of how to quilt it. I decided on two designs: swirls and linear swirls. I used two colours to match both colour ways. Swirls are a little tricky if you are a new free motion quilter, however the 'square swirls' are pretty straightforward. I encourage you to doodle this design first before putting thread to quilt.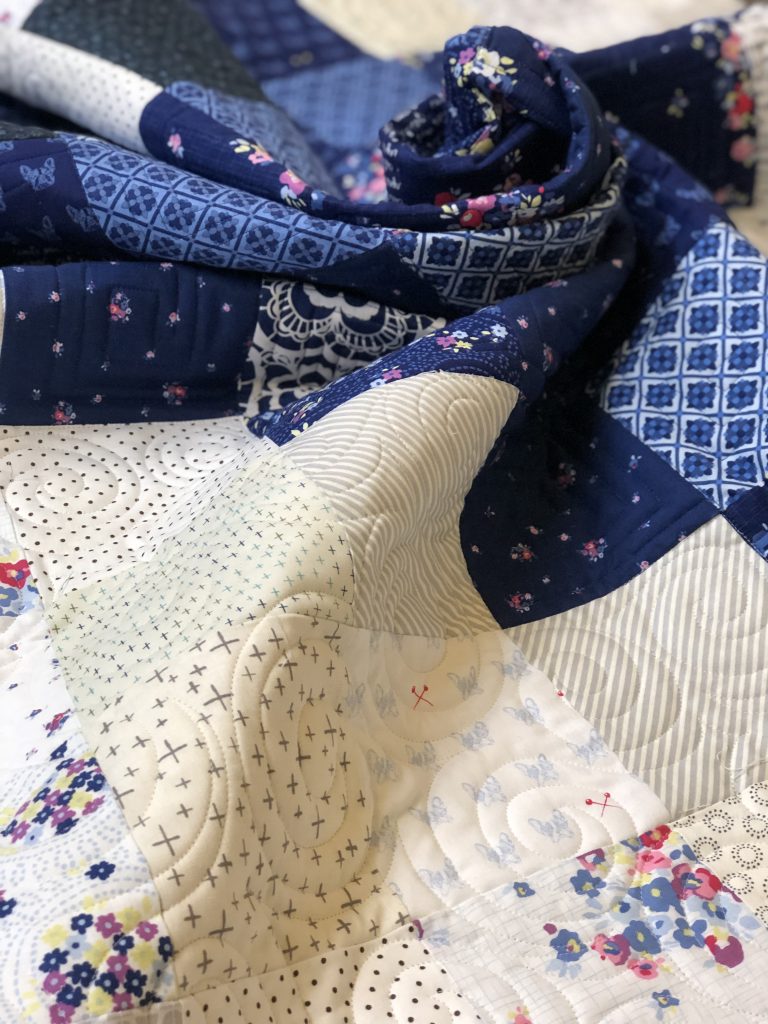 So next week is the final week when we share our finished quilts! Not only am I excited to see your finished (or semi-finished) quilts, I want to hear all those acts of kindness!!
Like I always say to my kids, 'sharing is caring'. If any of you need some extra help in finishing up your tops- just ask. Remember an imperfect finished quilt is more important than a bunch of cut up fabric in your closet!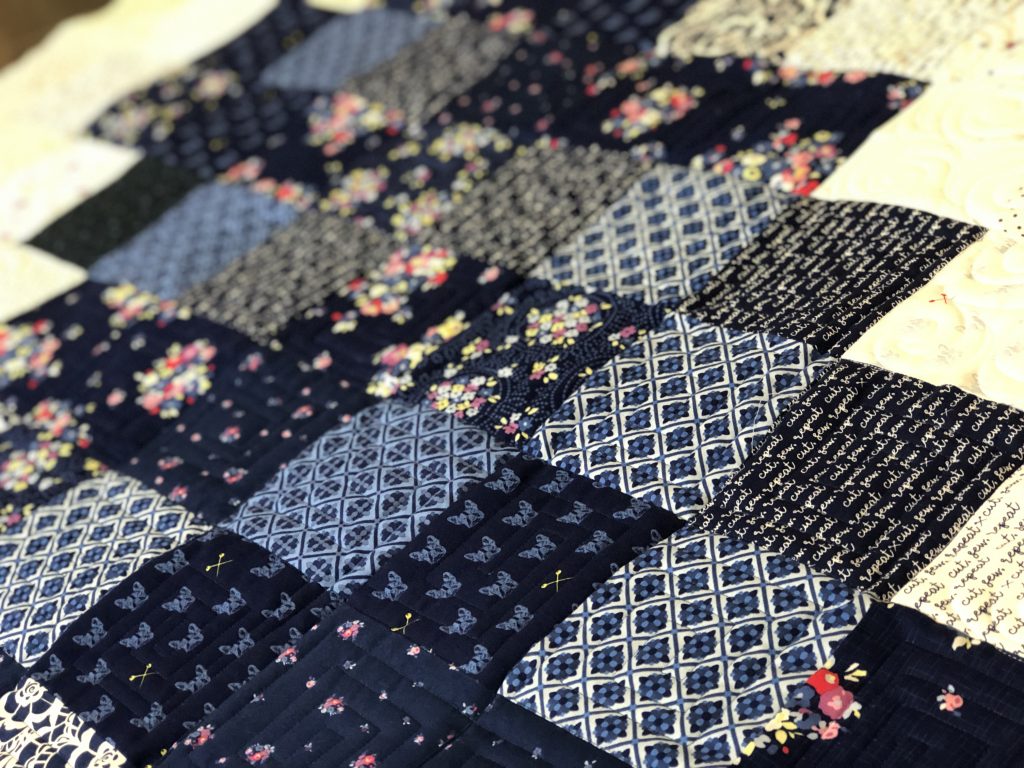 You can go watch a very short video of how to do the quilting here.