Well I gotta say that with 3 snow days in a row that were backing onto a weekend – that's 5 days off and then 2 days of school and then another 3 day weekend, I am grateful for the focus on acts of kindness. I have 5 children (who are all lovely) but being 'stuck' in the house for that long can be challenging.
I changed the way I posted the empty hearts. I put a piece of tape on each on and stuck them in a straight line beside the heart wall. I also taped the three sheets of suggestions below the empty hearts. I also have this all set up right in front of our kitchen table- the happy place of our home as a great visual reminder.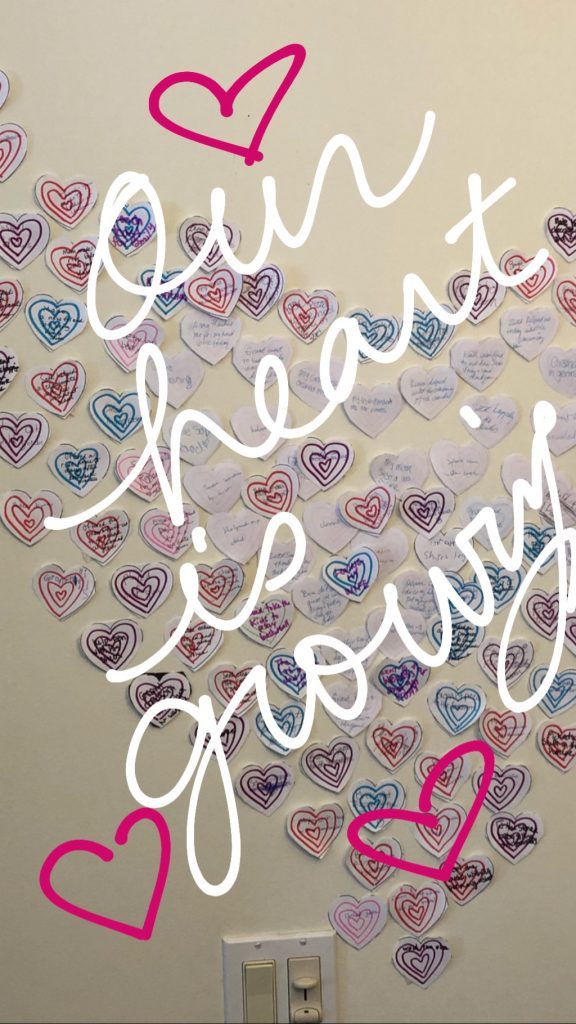 Here are the remaining instructions on how to piece the quilt. How are you all doing here? I only have 16 more squares to earn, I plan to have the kids fill them all tonight at our weekly Family Home Evening.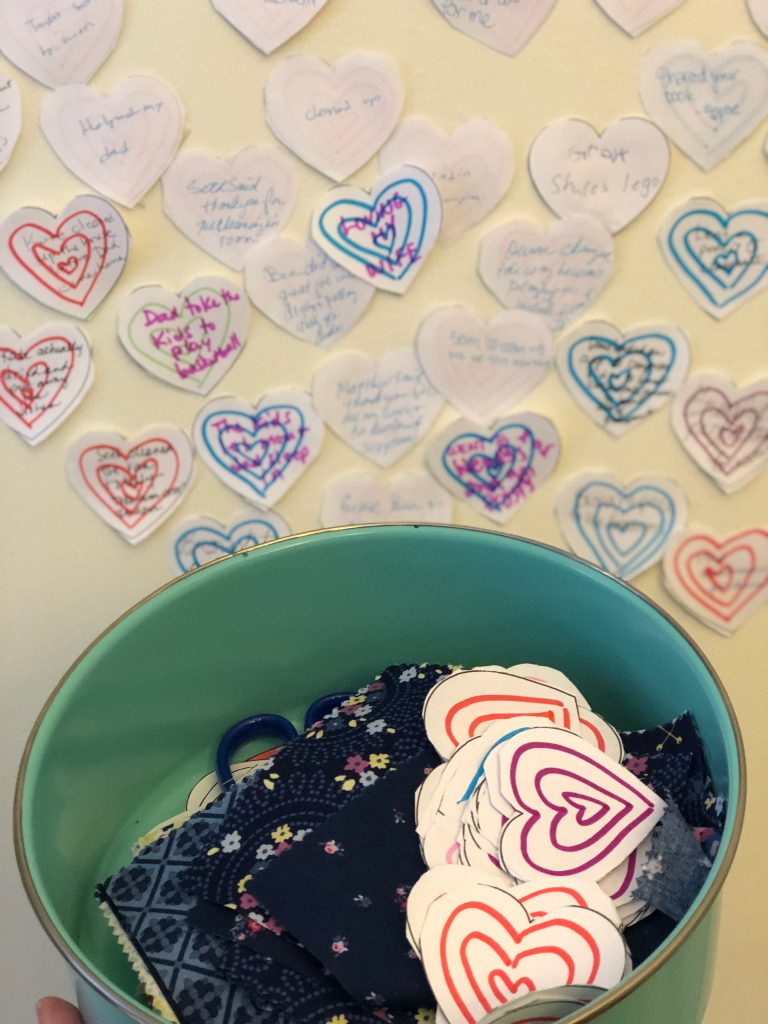 I am having trouble with the navy and light blue fabrics that I have in the line. The light blues are just too similar to the low volumes that I have. So last Monday, our first snow day, I decided to organize my fabric selection a little better, 6 hours later I had totally rearranged my studio, moved many pieces of furniture and recruited the kids to help me. I now have a whole wall of shelves displaying my pretty fabric. I can now see more of the fabric I so lovingly purchased. This will help me keep organized.
So with all that- I continue to encourage you to record those acts of kindness, to continue to piece your quilt, and to please share with us your progress. I know some of you have changed the size of the squares. I would love to see how that is shaping up.