This is our first week out to two for piecing. The quilt is 13 row by 13 rows so I will show you how I broke it down for sewing.
I hope all our your homes are feeling a little more full of love. I think my favourite part so far is sitting down with each one of my kids and reading the list of suggested acts with them. It's fun to hear what they did at school with a friend or teacher to be a little more kind.
Fabric required this week: 34 coloured squares and 70 low volume squares
I am totally old school when it comes to quilting instructions so here you go with the instructions: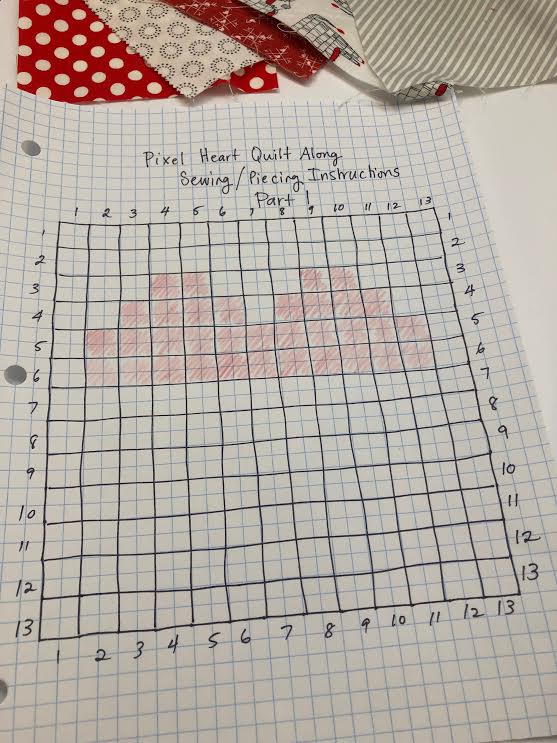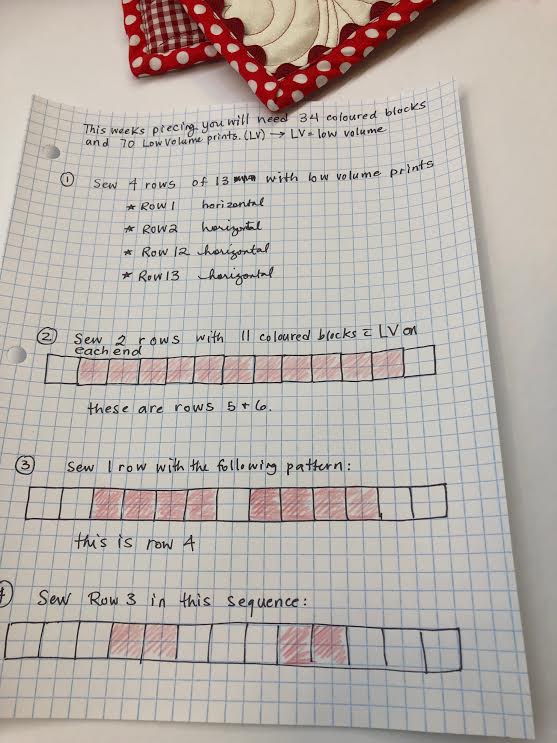 Not sure which way to press your seams? We will be pressing seams from the odd numbered rows to the left and pressing the even numbered rows to the right.
Tip: I label 1"-2" squares of paper to pin on each row to help keep track and to avoid having to go back and forth to the pattern to check.
Please share your projects so we can all share is the joy of making something together. Use the hashtag #pixelheartquiltalong. You can also tag me in the post.
Have fun with this. I sure am.