Doodle Challenge Day 6
So I have another question. Where do you consider yourself as a free motion quilter? How would you rate yourself?
1- Very beginner
2- walking foot is where it is all 'stitch in the ditch queen'
3- I have a darning foot and know how to use it
4- With the darning foot & blending thread with busy fabric is my comfort zone
5- I can create loops and other basic designs
6- my FMQ repertoire has expanded to 5 + designs I am happy doing
7- I am able to mix designs together in a 'graffiti' quilting design style
8- swirls and other details are fun
9- feathers and details are my fave
10- I am a free motion quilting genius
I think it's really important to think about where you are currently and then make goals for where you want to be. Remember that addage- 'Fail to Plan, Plan to Fail'. It's super important to plan ahead and look to where you want to be.
Today's challenge is Bubbles.
Okay- wait, aren't bubbles and circles the same? You decide.
I really want to see what you come up with.
Here are some of my examples: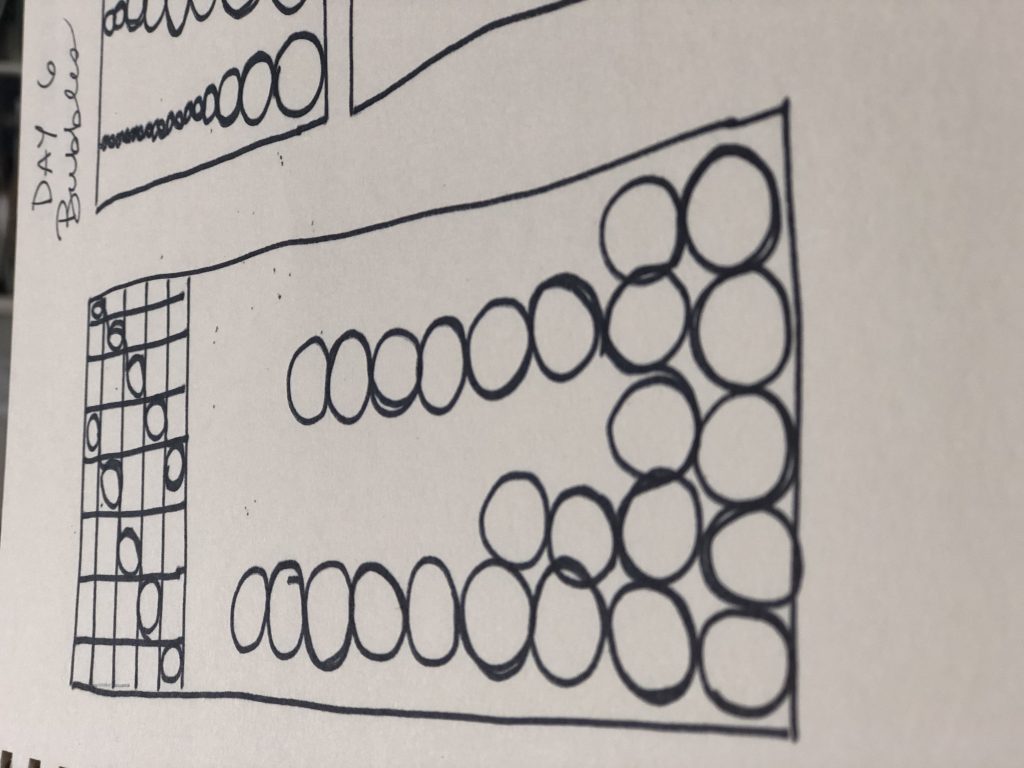 How does this pic spur an ideas?
Can't wait for you to share.
Don't forget to tag me in your pics and use the hashtag #daradoodlechallenge.
I also have videos on Youtube giving you ideas for the doodles.
Stay tuned for Day 7 tomorrow.
Dara
p.s. If you want any help in your life with your business I have How to Run a Long Arm Business, that includes 3 months of weekly calls to support you in your growth.
p.s.s If you want any help with your life I offer one on one coaching packages, just reply to this email asking for more info.