Doodle Challenge Day 4
Before I tell you what today's prompt is, I wanted to ask you a very serious question. Why are you participating in this doodle challenge?
Do you want to have fun with a bunch of like minded quilters?
Do you want to improve your skills?
Making goals is super important as you develop as a human. Studies show that when you write down your goals the likelihood of success has improved dramatically. SO… I invite you to write down your goals of the doodle challenge.
Is there a specific free motion quilting skill that you really want to improve on?
Write it down.
Is there a specific quilt that you want to quilt the way that you see it in your head?
Write it down.
I really want to encourage you to write down your goal and post it on your bathroom mirror- a helpful reminder.
Okay- now that you have written your goal, here is today's prompt already…
Today is Leaves.
Does that sound stressful?
One of the reasons why I call this doodling and not drawing is that drawing implies that you are an artist and the label is stressful.
So here are few examples of leaves that you can copy as you doodle. Doodling is something that most of us have been doing since our elementary school days and even doodling when we used to talk on the phone (remember talking on phones in your living room?)
I really want to see what you come up with.
Here are some of my examples: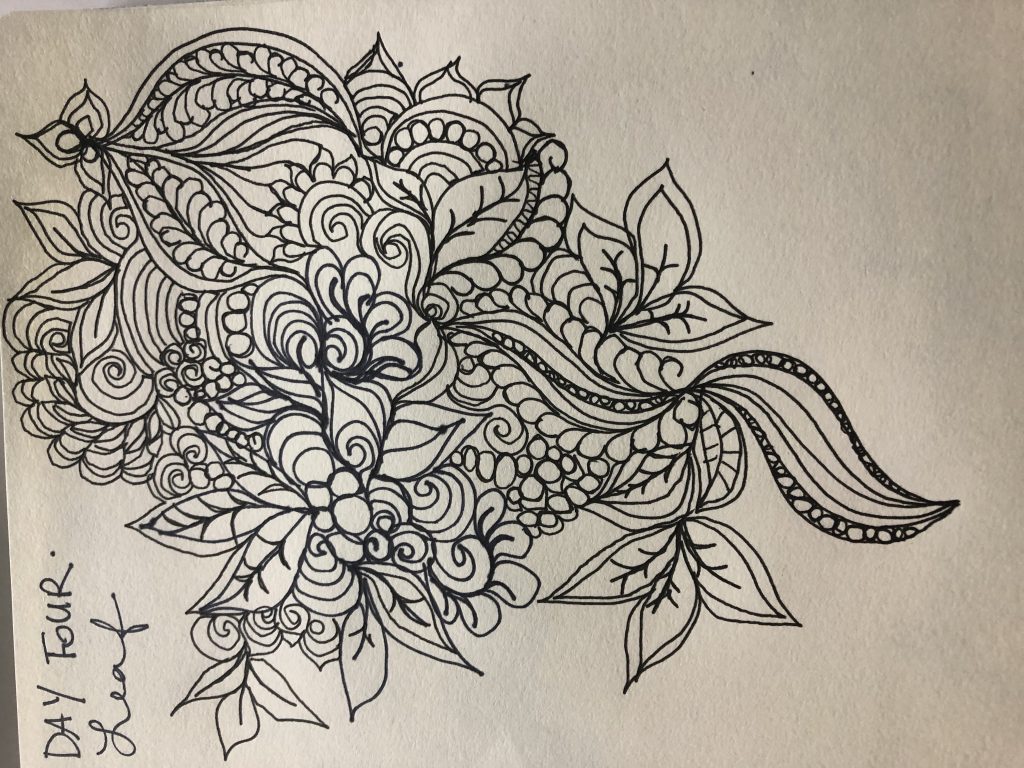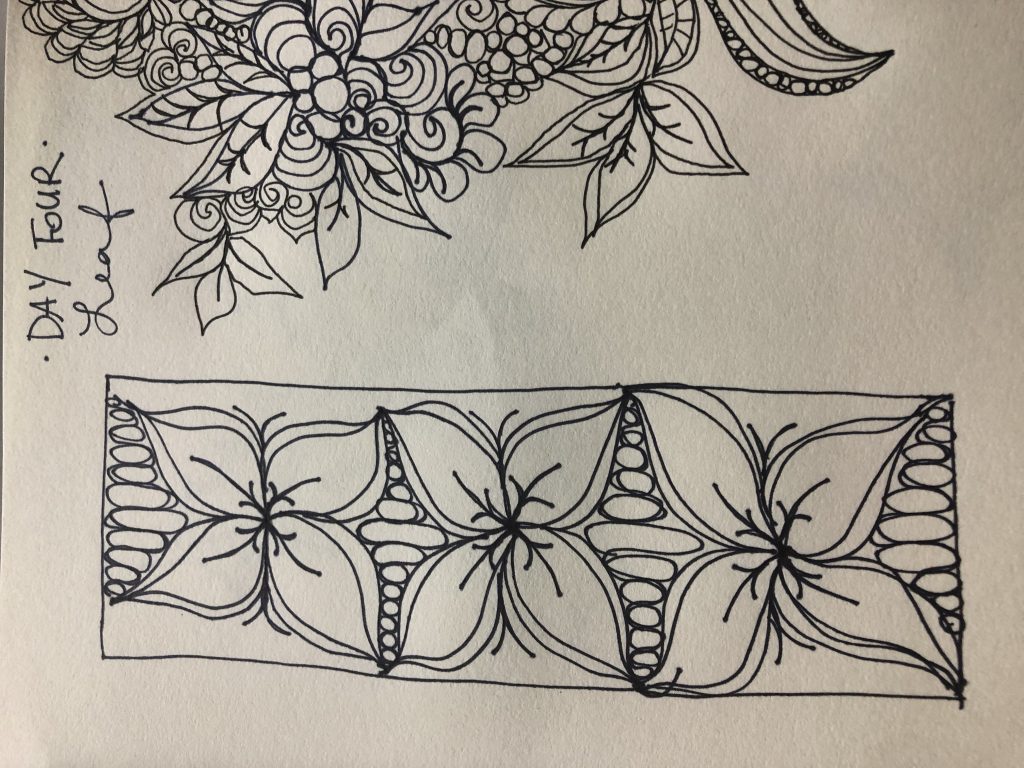 How does this pic spur an ideas?
Can't wait for you to share.
Don't forget to tag me in your pics and use the hashtag #daradoodlechallenge.
I also have videos on Youtube giving you ideas for the doodles.
Stay tuned for Day 5
Dara