Are you ready to experience Dara's LOVE YOURSELF THIN program LIVE and in person?

We are hosting a 3 day live event at Primitive Gatherings Retreat Center in Larsen, WI!
Join us October 18th – 20th 2021
Dara is going to teach her 12 week class live for 3 intense days of learning and stitching.
You will be receiving:
Dara's LOVE YOURSELF THIN BOOK
Dara's PERFECTIONISM RECOVERY HANDBOOK
3 DAYS OF LIVE INSTRUCTION AND COACHING
QUILTING TIME IN PRIMITIVE GATHERING'S RETREAT CENTER
12 FOLLOW UP LIVE COACHING CALLS WITH DARA FROM OCT 18-JAN 12 (PERFECT FOR THE HOLIDAYS!)
MEMBERSHIP TO A PRIVATE FACEBOOK PAGE WITH ACCESS TO DARA 24/7 & COMMUNITY WITH ALL GROUP MEMBERS.
IMMEDIATE ACCESS TO WEEKLY CALLS (SEPTEMBER CLASS IS HOW TO LOSE 8LBS IN 1 MONTH, OCTOBER CLASS IS TAMING THE BUFFERING MONSTER)
AND SO MUCH MORE…
This is a once in a lifetime opportunity to meet Dara in person as she shares her program with you in a way no one has experienced before. Cost is $3000, you can pay by clicking here and be sure to message [email protected] to let her know you are coming!
Reservations to stay at Primitive Gatherings must be arranged via their team,
Contact Primitive Gatherings to reserve your spot by emailing
Below is some more information about your stay direct from primitive gatherings.
Rent the space checking in on 10/17 and checking out on 10/18 for a total of 4 nights/3 days. Lodging includes a continental breakfast, soup and salad bar for lunch and a hot dinner.
All guests will pay $600 for either the quad or triple room, $650 for the double room, and $750 for the single bed room. This is price is per bed not per room.
Space for 23 total guests left as of September 03, 2021.
We can look into additional lodging, if needed
Transportation via air and travel to and from The Gatherings would be up to you, in some situations we could pick up and drop off
Primitive Gatherings will provide a gift bag for retreat guests
We are not responsible for video equipment, product for your event, air fare, meals outside of the The Gathering, other travel related expenses, travel from and to airport (unless you request we pick you up and drop you off)
We will provide internet access (depending on the number of people that would attend virtually – we cannot guarantee unlimited bandwidth), accommodation for up to 25 people for lodging and up to 40 day students
Guest attending for a day session only, the fee will be $75 per day and include daily Breakfast, Lunch, and Dinner. The 10% or $300 per person would apply.
Full Itinerary To Come.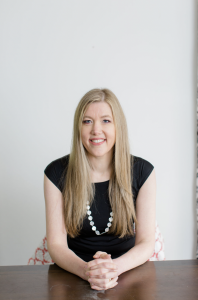 p