In May I had the opportunity to go to the Riley Blake Shop Owners Extravaganza and Quilt Market. Huge dream come true. I loved all the amazing people I had followed on blogs and social media. One of those people was www.carinagardner.com. She is fun, talented and creative. I had a great time enjoying her and her sweet glamour.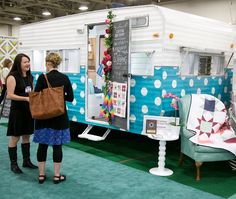 Then this summer I had the aMaZiNg opportunity to hang out at Riley Blake headquarters and was surrounded by bolts and ROLLS of incredible fabric.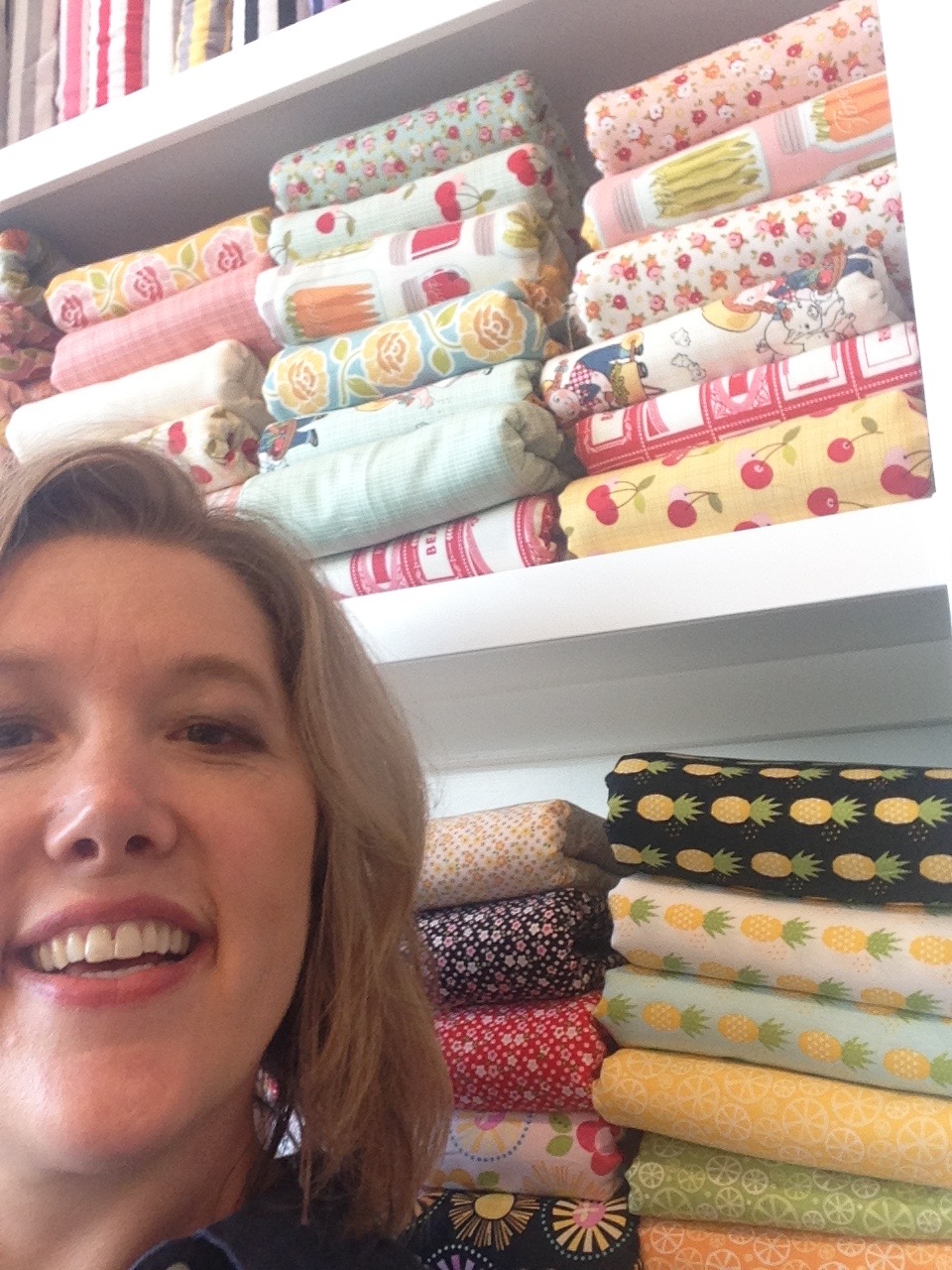 I had been seeing loads of awesome projects using the Posy Garden fabric. I got to take some home with me. I choose the three blues. I only had 1 yard each and this is what I came up with…
I have 4 sons and 1 daughter and she like me loves blue. We like girly colours also, but a nice blue and white quilt is so pretty.
I choose to do an allover feather in the giant 9 patches. I love the border designs.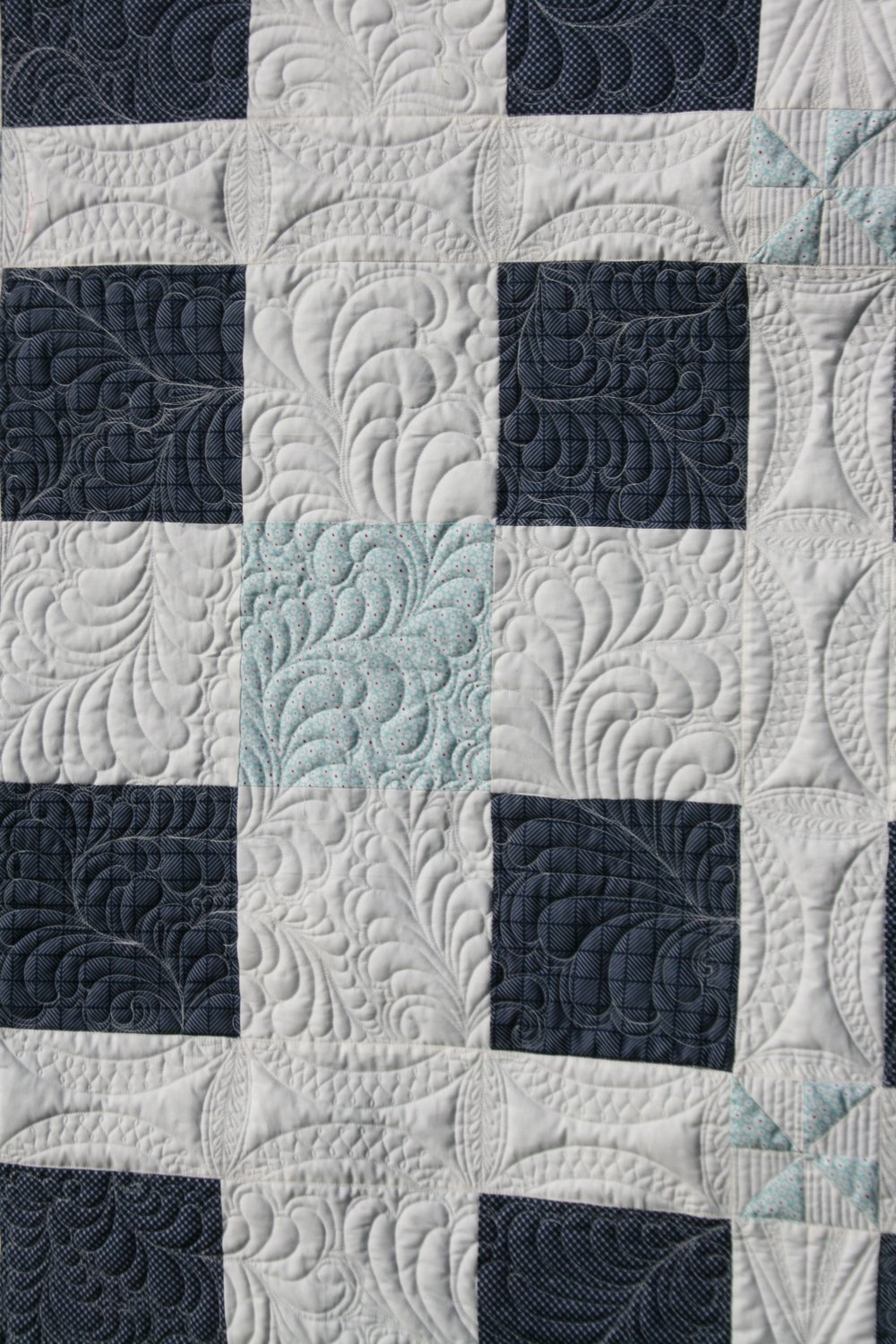 I needed to make the sides longer since my daughters bed is quite high, so I added some extra half square triangles on either side.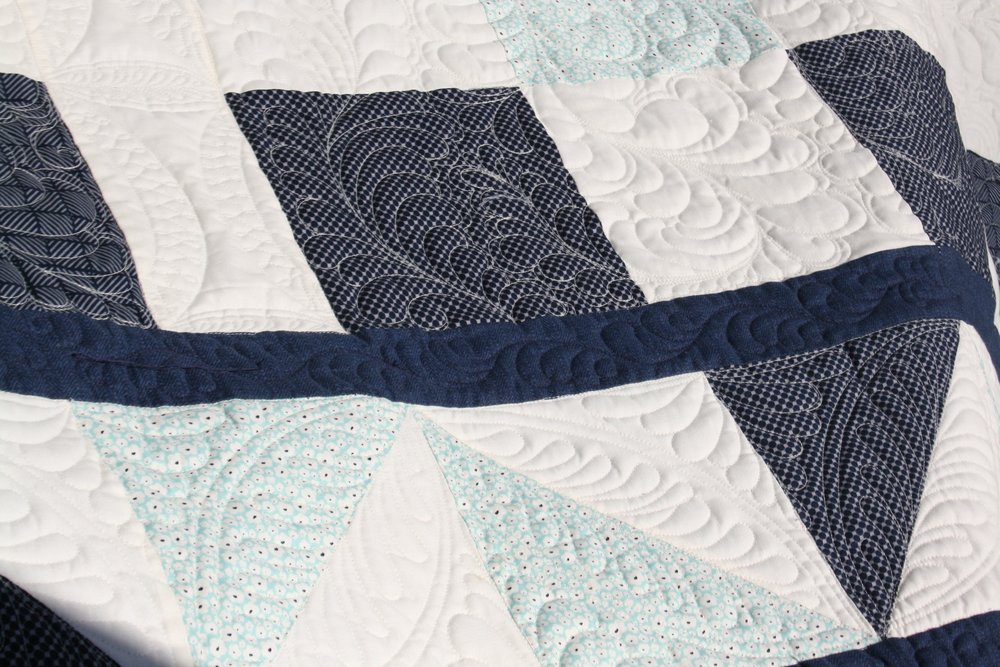 Did some fun ruler work and free hand. Love a feather in all its variety!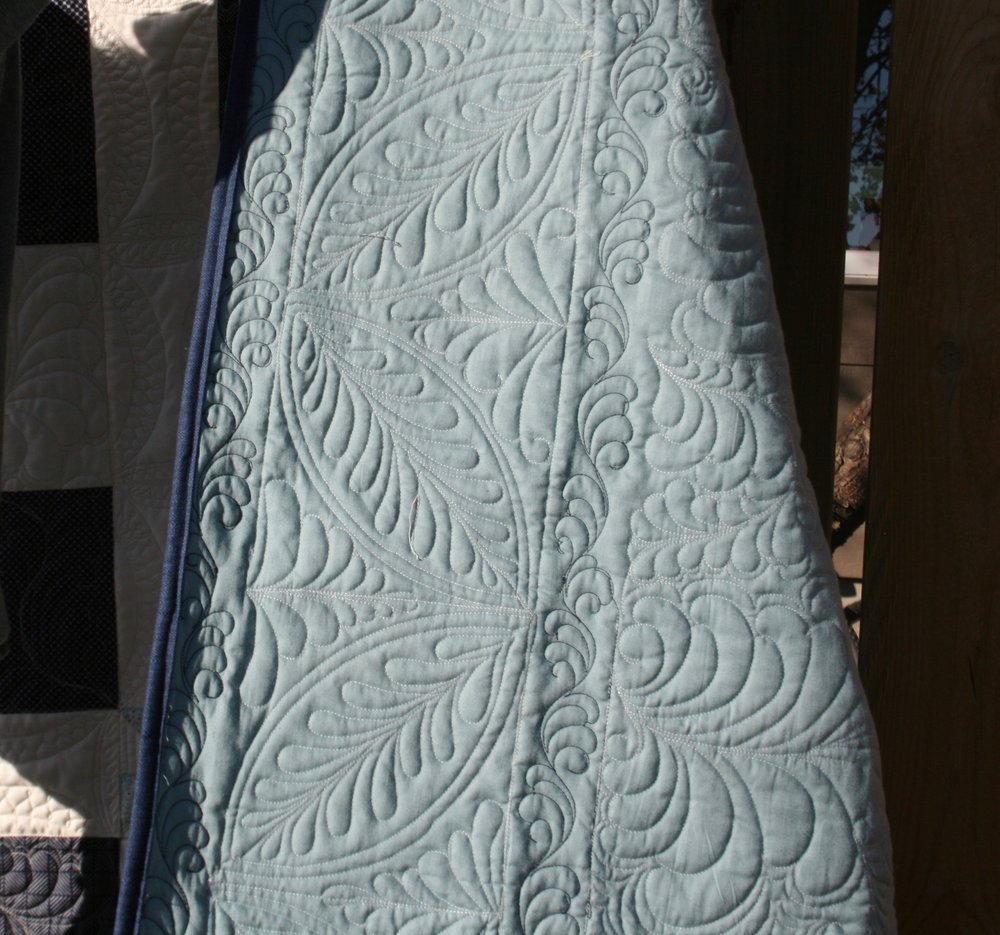 Quilt texture love.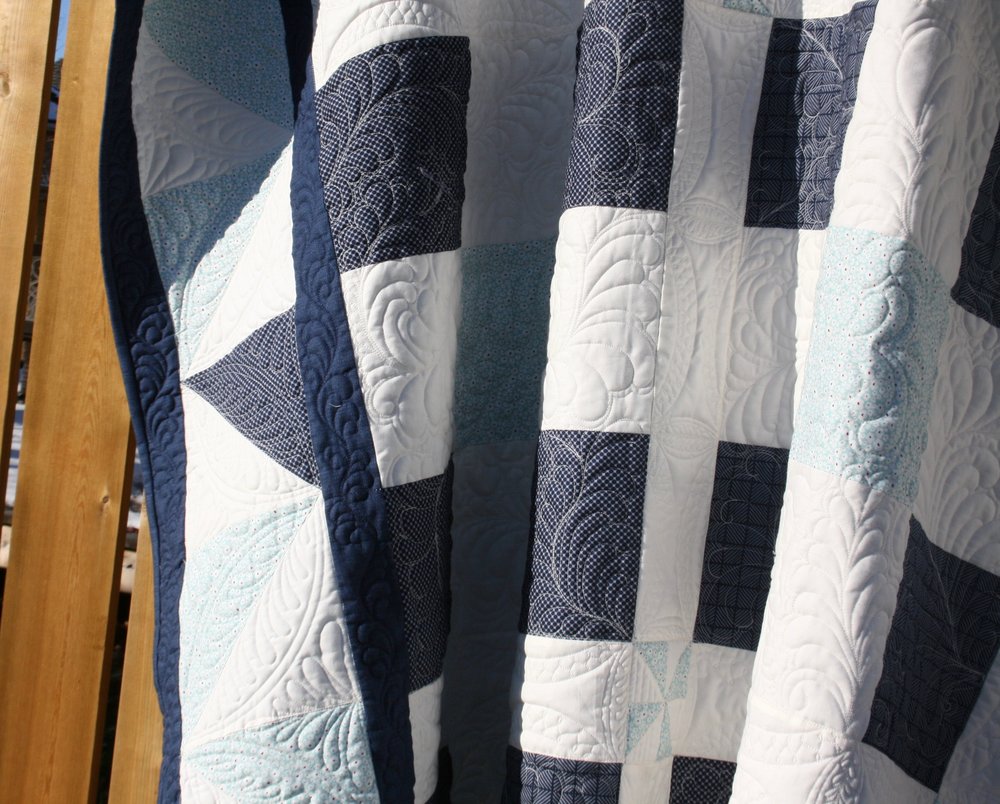 We built this fence last summer, looks pretty good. My 12 year old toke most of the pictures since my 13 year old son who is now taller than me and I had to hold the pic. She did a great job.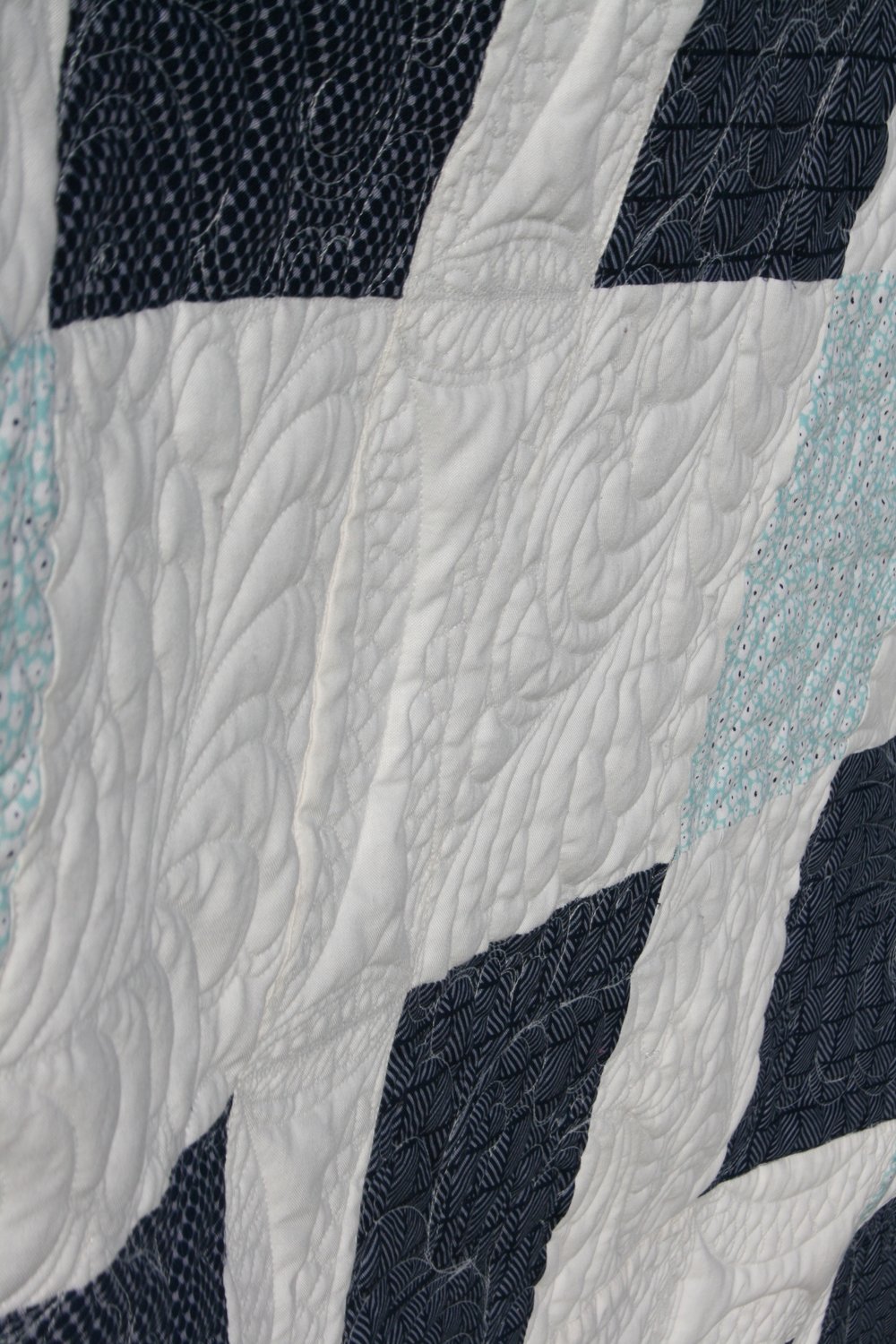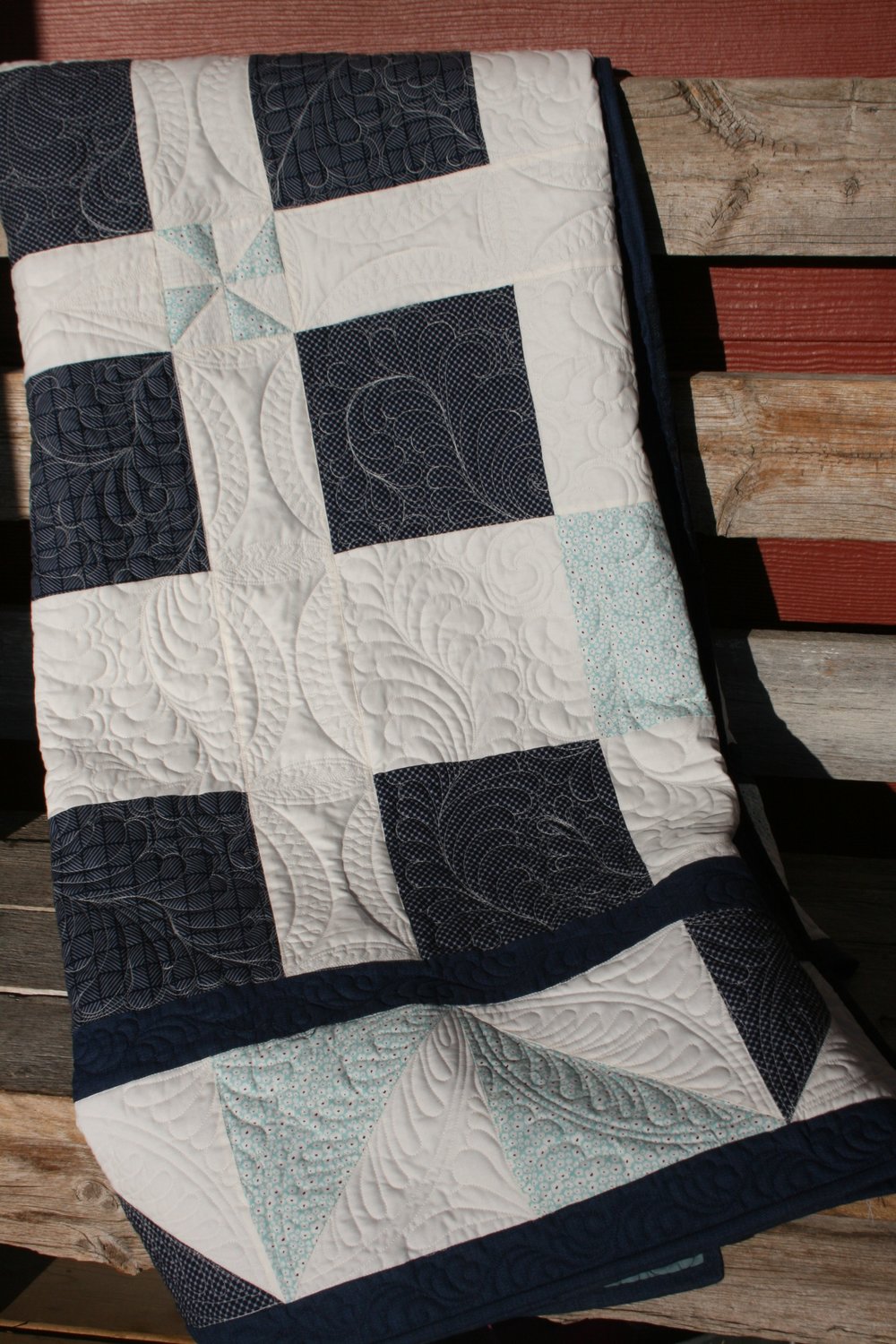 Thanks Carina for making such cute fabric! Look forward to future lines.